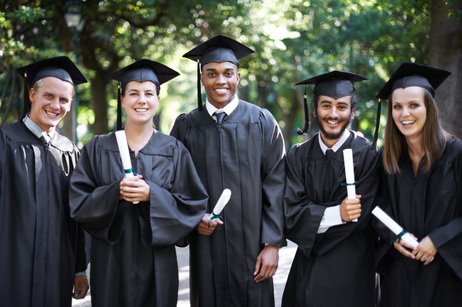 A recent study reveals that job applicants with a credential or associate's degree from a community college have slightly better chances of getting a job interview than students who attend a for-profit college or university. Since community colleges are much more budget friendly than for-profit institutions and have much better job placement results, community colleges are a much better option for employment-minded students.
A
recent report
by the National Center for the Analysis of Longitudinal Data in Education Research found that employers show little preference between a job candidate with an education from a for-profit institution such as DeVry or the University of Phoenix, and one with an education from a public community college. In a study in which researchers tracked the callbacks to 9,000 fictitious job applications, 11.6 percent of employers responded to applications listing a community college education, while 11.3 percent responded to faux applications of students from for-profit colleges. Companies also requested interviews of community college students more often – 5.3 percent – compared to 4.7 percent for applications listing a for-profit college education.
The fabricated applications were submitted with similar credentials, either an associate's degree, certificate, or some college education, so applicants would not be called because of an imbalance of qualifications. What the study's findings suggest is similar to what other studies on for-profit education have discovered: When it comes to applying for a job, community college students are as much, if not more attractive to employers as students from for-profit schools.
It is important to note that this particular research does not delve deeper into the process of hiring a new employee and only examines employers' initial responses. Differences between a community college-educated applicant and a for-profit college applicant are not accounted for here. However,
researchers at Boston University
have found that there are negligible labor market benefits for graduates of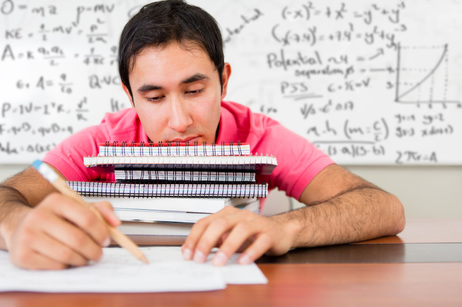 Nearly 52 percent of community college students in the United States begin their freshman year in at least one remedial class. These courses, which help students acquire knowledge and skills they should have acquired in high school, do not count toward their degree requirements. As a result, students are taking longer than ever to obtain their degree, if they obtain one at all.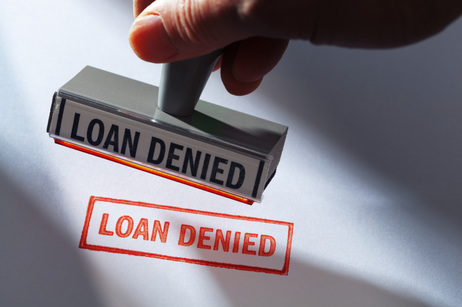 Although a community college education is inexpensive when compared to tuition and fees at a four-year institution, some students still need financial assistance to pay their education bills. Yet, some community colleges don't participate in the federal student loan program, putting some students in a financial bind.
Community colleges offer a cost-effective means for students to obtain a degree or certificate or complete the first half of studies required for a bachelor's degree. Because they are so affordable – annual tuition and fees
average just under $3,500
– many students do not need to take out student loans in order to pay for their expenses. Some students live at home or take public transit to further lessen costs, while others attend part-time and work so they can avoid taking out loans and instead pay for their schooling out-of-pocket as they go.
However, some students don't have the luxury of depending on mom and dad for free room and board, money for textbooks, or gas money to get to campus. For those students, the additional costs of attending a community college can add up: When all fees, room and board, and textbooks and supplies are added in, the average annual community college expenses rise to $15,000. Federal student loans provide a lifeline for many students who would not otherwise be able to afford these expenses, minority and socioeconomically disadvantaged populations among them. But for a million students nationwide, federal student loans are not an option because their community college does not participate in the federal student loan program.
Opting Out
At first glance, it may seem counterproductive for a community college not to participate in the federal student loan program. After all, more available financial aid means more students are able to enroll in courses, thus helping that institution's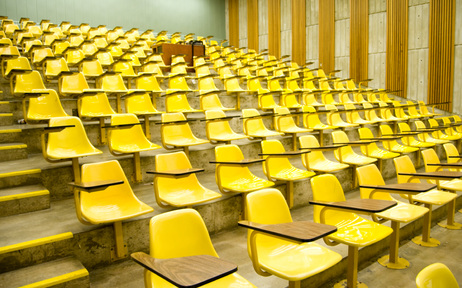 While many factors have contributed to the current decline in community college enrollment, the recovering economy is chief among them. As more and more people return to the workforce, fewer students enroll in courses at community colleges. Many institutions must now deal with budget shortfalls in the face of double-digit declines in enrollment.
When it became clear that the country was entering a protracted period of economic decline in 2007, traditional and non-traditional aged students alike flocked to nearby community colleges to undertake degree and certificate programs. Some sought to learn new skills in the hopes of retaining their current jobs, while others, laid off from companies tightening their belts, were in search of a completely new set of skills to make themselves more marketable.
As bad as the Great Recession was for many sectors of the economy, it was a boon for community colleges. From 2007 to 2011, the number of students enrolled at community colleges nationwide
soared by almost 25 percent
. Community colleges benefitted more from the recession than their four-year counterparts for several reasons. First, community colleges are far more cost efficient than four-year colleges and universities, with costs for tuition and fees just a fraction of those at their four-year counterparts. Second, community colleges typically offer more practical and vocational courses that can help students find employment in fast-growing sectors such as information technology and health care. These programs generally take two years or less to complete, therefore students can enter the workforce relatively quickly. Finally, community college is an attractive option for adults who have to work around family schedules and their occupations, because many community colleges offer evening, weekend, and online course options. Thus, when the employment outlook is poor, people can quickly reinvent themselves by obtaining a community college education.
Declining Enrollment
Recent data on community college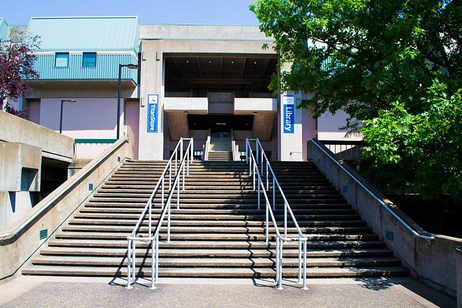 This summer will be wrapping up before we know of it, and your first semester at community college is rapidly approaching. Are you ready for it?
This summer will be wrapping up before we know of it, and your first semester at community college is rapidly approaching. Are you ready for it?
According to American College Testing (ACT), one out of every four college students will end up leaving college before finishing their sophomore year. With statistics like these, it's easy to see why the first year of community college is critical to success. This is a chance to build not only an academic foundation, but a real-world foundation that will carry through college, career and the rest of your life. Todd Rhoad, Managing Director at Blitz Team Consulting, perhaps puts it best, "Students should begin community college with an open mind as this is their opportunity to begin to see the world in a whole new light and begin to develop a view of the world of possibilities."
Community college presents different challenges and experiences than most four year universities, Todd believes. "Community Colleges aren't as glamorous and flamboyant as the bigger campuses, which seem to be more interested in their architectural coherence and student social experience. Community colleges focus on the one thing that new students need; that is, the learning experience."
If you're getting ready to prep for your first semester, you're in luck, because we've assembled four crucial tips to get you started.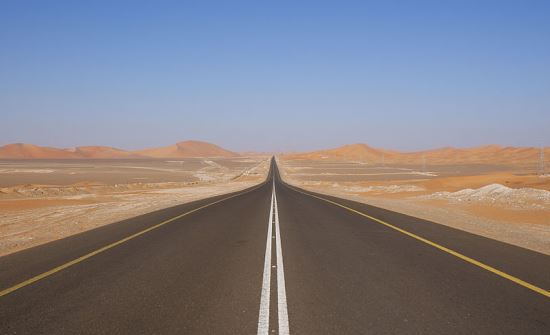 1. Set Your Goals and Have a Vision
The first step to success in community college is having a clear idea of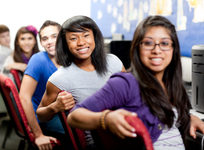 May 29, 2017
Community colleges are now embracing middle school students! Learn about summer programs at community colleges that offer excellent learning opportunities for middle schoolers.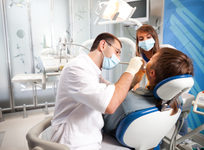 May 29, 2017
Learn about how a dental therapy program available at one community college could revolutionize the field - and your career options.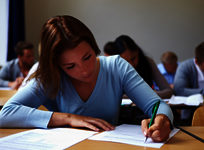 May 29, 2017
We take an in-depth look at recent studies that show placement examinations may not be the best way to place incoming community college students into the proper courses. What could be the alternative?