The average community college in Hawaii has approximately 3,545 students (2023-24).
The community colleges with the largest student enrollments are listed below (where sufficient data available).
College Size Range:

1,461 Students
6,369 Students
Avg. College Size:

3,545 Students
Largest Hawaii Community Colleges (2023-24)
College
# Students
Location
4303 Diamond Head Road
Honolulu, HI 96816
(808) 734-9000
96-045 Ala Ike
Pearl City, HI 96782
(808) 455-0011
874 Dillingham Blvd
Honolulu, HI 96817
(808) 845-9129
310 W Kaahumanu Ave
Kahului, HI 96732
(808) 984-3500
1175 Manono Street
Hilo, HI 96720
(808) 934-2500
45-720 Keaahala Rd
Kaneohe, HI 96744
(808) 235-7400
3-1901 Kaumualii Highway
Lihue, HI 96766
(808) 245-8311
Frequently Asked Questions
What is the Hawaii average community college student size?

The Hawaii average community college student size is 3,545 for 2023-24.
What are schools with the highest average community college student size in Hawaii?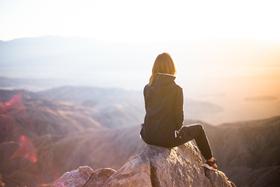 Should Graduating Seniors Consider a Gap Year?
The current state of the United States education system is up in the air as COVID-19 spreads across the nation. Graduating high school seniors may find it necessary to change their plans for the fall of 2020 and many are considering a gap year.