10 In-Demand Jobs for Community College Grads in 2015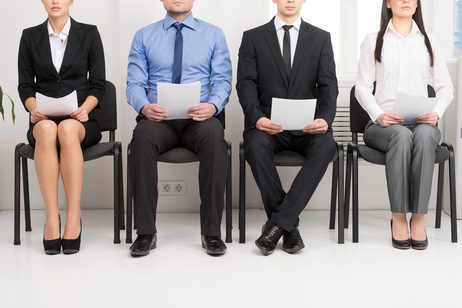 From nuclear medicine to physical therapy, consider 10 in-demand jobs for community college graduates. With salaries ranging from $50,000 to even $100,000, opportunities are ripe for those with the right training from community colleges.
Going to college represents a piece of the American dream. Students can expand their minds, learn new skills, meet new people, and enjoy intellectual, social, and cultural experiences they might otherwise not have a chance to experience. But it also represents an opportunity for students to improve themselves by preparing for post-collegiate employment.
To provide you with some insight into the possibilities available to soon-to-be-graduates, examine the list that follows of the top 10 in-demand jobs for community college grads.
It can be an unglamorous job, but it is one that can be easily obtained with a certificate from a community college and an apprenticeship. The Bureau of Labor Statistics (BLS) projects this field to grow at a rate of 47% through 2020, making it the fastest growing occupation that does not require a four-year degree. With no experience, workers can expect to earn a starting salary of $39,170.
Typical occupational therapy assistant programs last two years and are widely available at community colleges. The BLS predicts that careers in this area will grow by 43% in the coming years as more and more Baby Boomers age and require therapeutic services. The pay band for occupational therapy assistants varies widely, however, with a median annual wage of $53,240, it offers an excellent return on investment for community college students.
With jobs in this sector set to grow by 41% over the next decade, there is ample opportunity for community college students to enter the field and find employment. The annual median salary for a physical therapy assistant is $52,160, making it an attractive option for students who complete the necessary two-year program.
Dental hygienist associate's degree programs are a popular option on many community college campuses. This is a reflection of the growth of the industry, which the BLS pegs at 33% in the next few years. As of 2012, the average yearly wage for a dental hygienist was $70,120. Although entry-level positions do not pay as well, there is long-term potential for substantial income growth.
The BLS estimates that the need for medical equipment repairers will rise by 30% between now and the early years of the next decade. With associate's degree programs in this field common at community colleges across the nation, it is a solid choice for a well-paying career with long-term positive growth. The pay, which averages $44,570, is not as good as some of the other jobs on this list, but still provides a very livable income.
Like the other medical-related jobs on our list, radiation therapy is set to have strong growth over the next few years, estimated by the BLS at 24%. The need for radiation therapists will continue to grow, as the population continues to get older and become more susceptible to cancer. Pay for this type of work can be extremely good. The average annual wage is currently $77,560, but those in the top 10 percent of the pay band make in excess of $110,000 per year.
Like radiation therapy, nuclear medicine technology is a growing field, with 20% projected growth through 2022. This growth should increase as the population ages. The pay band for this field of work extends from a low of $50,560 to a high of $93,320. The median annual wage is $70,180.
The BLS predicts strong growth in the field of respiratory therapy, at 20% over the next few years. Job opportunities are even greater for individuals who are willing to travel for work, particularly to rural areas. The median annual wage for respiratory therapists is $55,870. However, entry-level workers can expect to make closer to $41,000 per year, with that wage increasing with experience and training.
Employment opportunities in this area of work are set to grow by 15% over the next decade. While this represents less robust growth than some of the other occupations on this list, it is still faster than average. Additional job growth is expected, however, with growing interest in nuclear power around the globe. Pay for nuclear technicians can reach up to $97,300, however, the mean yearly wage stands at $69,060.
That said, do your due diligence and explore all your options when considering a career path. If you are interested in a particular career field, consult with your academic advisor to see if your school offers degree programs in that area or a closely related field. Academic advisors can also help you determine the level of education you need to enter your professional area of choice. Sometimes, students who think they need a bachelor's degree need only an associate's degree to enter their chosen field and be successful.
Detailed occupational profiles, including educational requirements, job outlook, and salary information
O*NET services, which pairs your particular skills with matching occupations
Labor market information for your area for professional, vocational, and technical careers
Guidance about what courses to take, and information about practicums, internships, and apprenticeships
As stated earlier, the key to all this is to find a career that you are passionate about. Although the draw of potentially earning a six-figure salary with an associate's degree may be very strong, if the career isn't something you like, the amount of money you make likely won't make up for doing work you don't enjoy. Putting your community college's resources to good use, and clarifying what you want to do and are skilled to do, will help you make an informed decision and enter a career that is both enjoyable and financially rewarding.
Questions? Contact us on Twitter. @communitycollegereview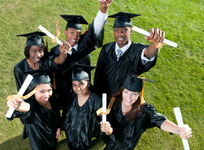 Learn about the growing trend of obtaining your bachelor's degree in community college.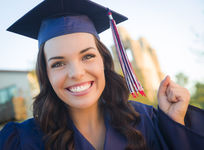 In recent years, community colleges have been granted permission to offer four-year degrees. For some, this represents a great opportunity to get an education at an affordable price. But for others, worry with regard to the quality of these newly established programs is a point of concern.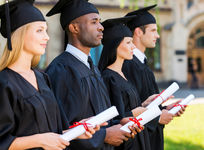 Choosing a college major can be tough, but you also need to think about choosing the right type of degree. Keep reading to learn about the five different types of college degrees and your earning potential for each one.