10 In-Demand Jobs for Community College Grads in 2015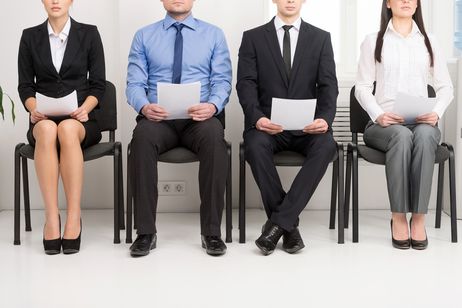 From nuclear medicine to physical therapy, consider 10 in-demand jobs for community college graduates. With salaries ranging from $50,000 to even $100,000, opportunities are ripe for those with the right training from community colleges.
Going to college represents a piece of the American dream. Students can expand their minds, learn new skills, meet new people, and enjoy intellectual, social, and cultural experiences they might otherwise not have a chance to experience. But it also represents an opportunity for students to improve themselves by preparing for post-collegiate employment.
The advantages of attending community college are numerous. You can graduate sooner, usually in just two years. The skills you acquire are often immediately applicable to the workplace, making you an attractive candidate for fast employment. There's also the cost –
community college is much less expensive
than four-year institutions, meaning that more of the money you begin to earn goes into your pocket and not towards paying off student loans.
The trick is to find something that you are both passionate about and that will allow you to earn a comfortable living. Unfortunately, not everyone's passion will be in a career area that is growing quickly, or that pays well. However, if you have an interest in a job in the medical field, you are certainly in luck because the majority of the jobs on this list are in the healthcare sector.
To provide you with some insight into the possibilities available to soon-to-be-graduates, examine the list that follows of the top 10 in-demand jobs for community college grads.
Mechanical Insulation Worker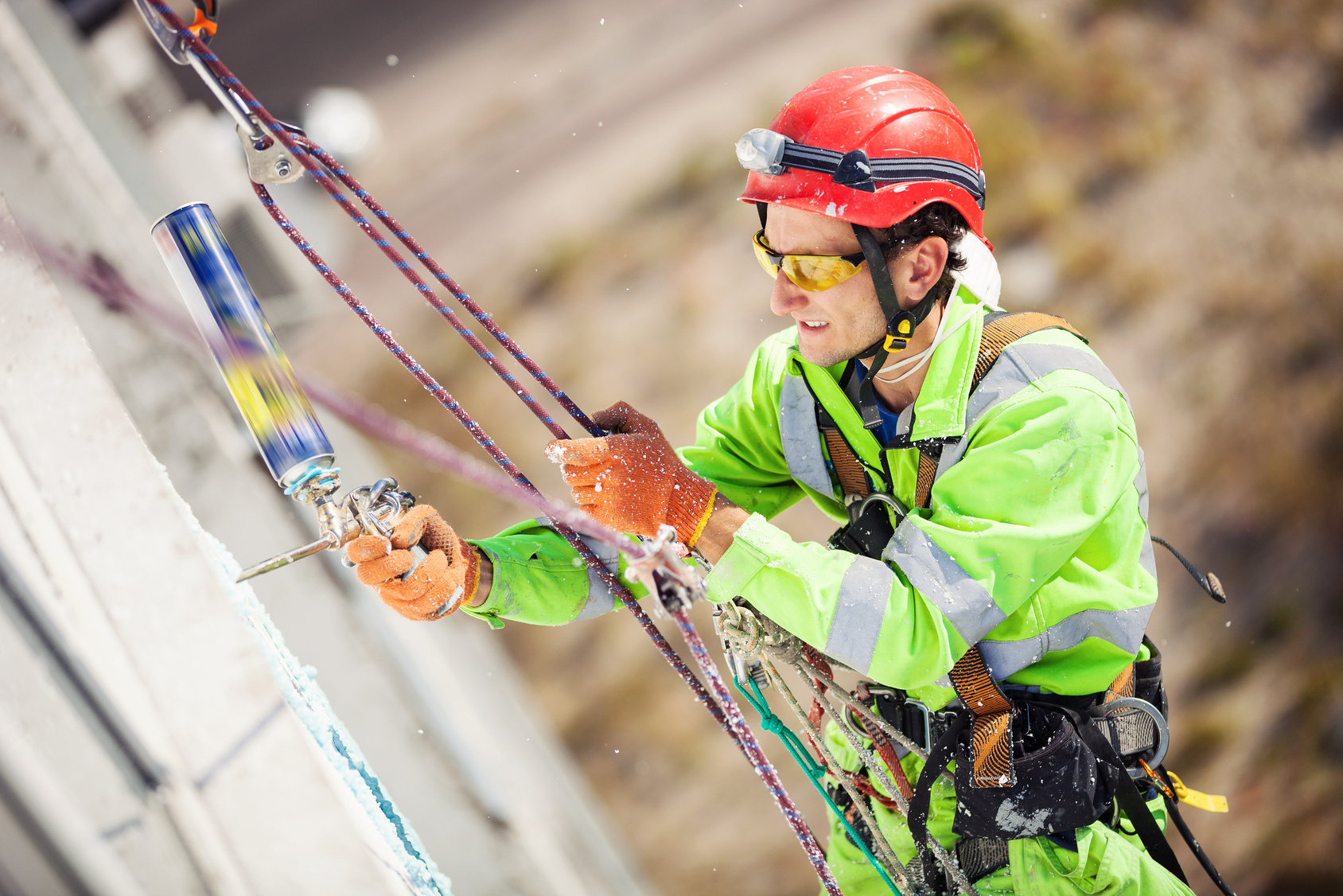 The men and women that install insulation in floors, ceilings, and walls of buildings, or remove old insulation, such as that contaminated with asbestos, are insulation workers.
Mechanical insulation workers
perform the same duties but on pipes, machinery, and HVAC systems. Individuals in this field of work are in very high demand, as businesses seek to reduce heating and air conditioning costs by making their facilities more efficient.
It can be an unglamorous job, but it is one that can be easily obtained with a certificate from a community college and an apprenticeship. The Bureau of Labor Statistics (BLS) projects this field to grow at a rate of 47% through 2020, making it the fastest growing occupation that does not require a four-year degree. With no experience, workers can expect to earn a starting salary of $39,170.
Occupational Therapy Assistant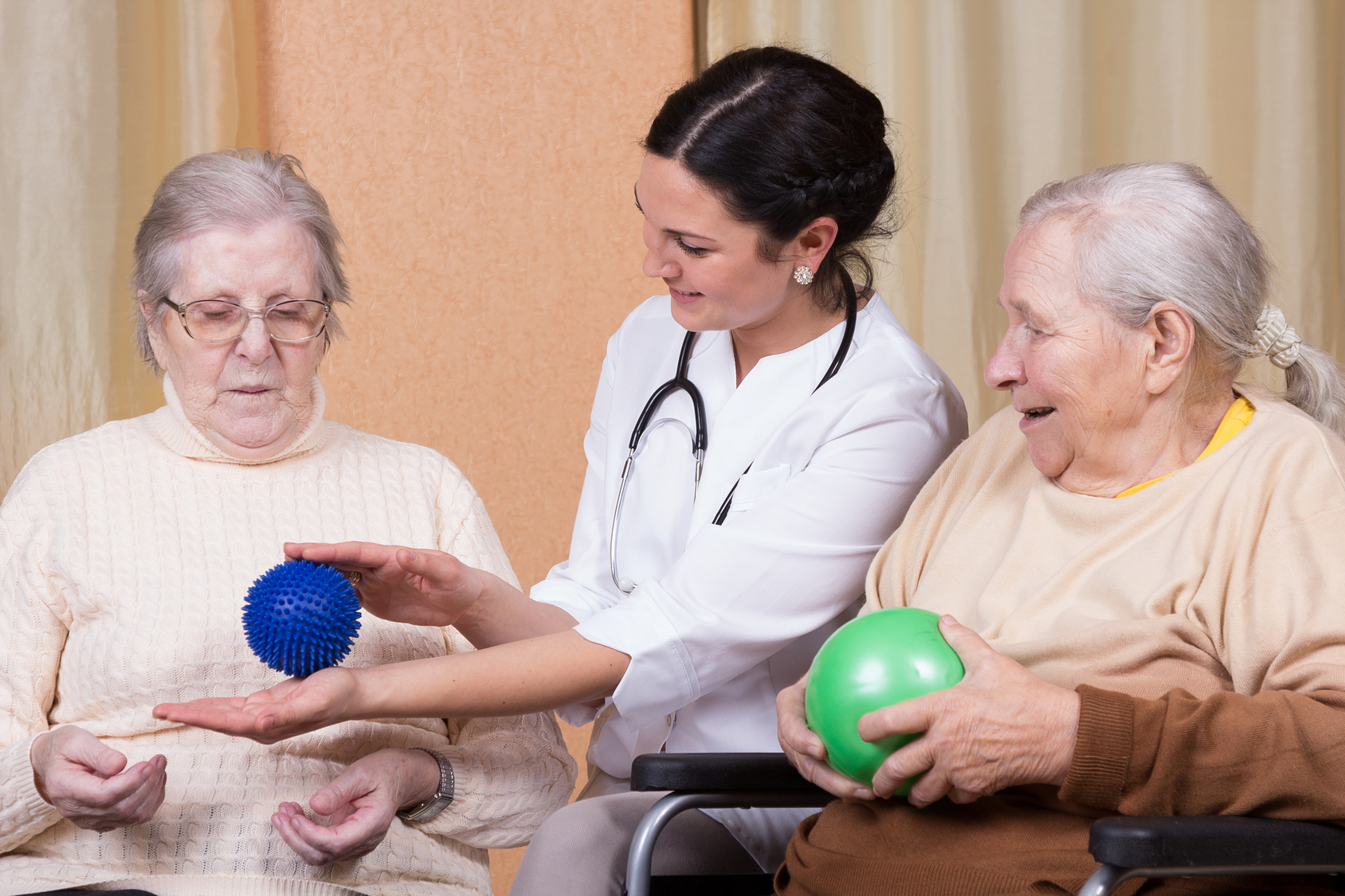 Individuals that help patients recover or improve upon the skills they need for daily living are
occupational therapy assistants
. Workers in this field might assist a patient with exercises or stretches, or help a patient learn how to use a walker, cane, or other supportive equipment. Occupational therapy aides are also tasked with preparing treatment areas, record-keeping, and clerical work.
Typical occupational therapy assistant programs last two years and are widely available at community colleges. The BLS predicts that careers in this area will grow by 43% in the coming years as more and more Baby Boomers age and require therapeutic services. The pay band for occupational therapy assistants varies widely, however, with a median annual wage of $53,240, it offers an excellent return on investment for community college students.
Physical Therapy Assistant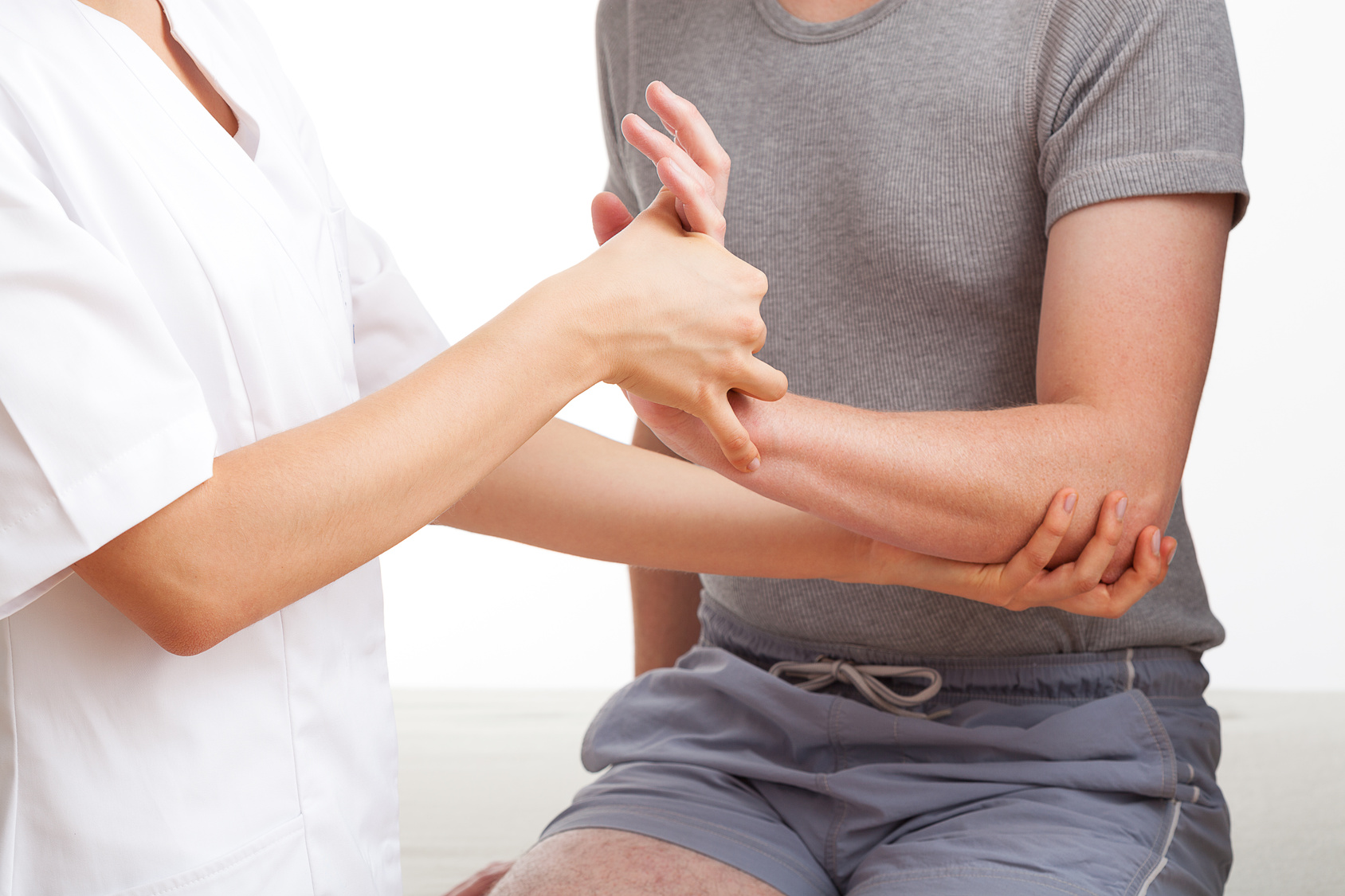 Much like occupational therapy assistants,
physical therapy assistants
work with patients who are recovering from illness or injury. They assist patients in regaining mobility and movement, as well as manage pain associated with their injury.
Physical therapy assistants
monitor patient progress, implement a care plan, supervise treatment, and prepare and clean treatment areas. Various record-keeping and clerical tasks are also usually part of their job.
With jobs in this sector set to grow by 41% over the next decade, there is ample opportunity for community college students to enter the field and find employment. The annual median salary for a physical therapy assistant is $52,160, making it an attractive option for students who complete the necessary two-year program.
Diagnostic Medical Sonographer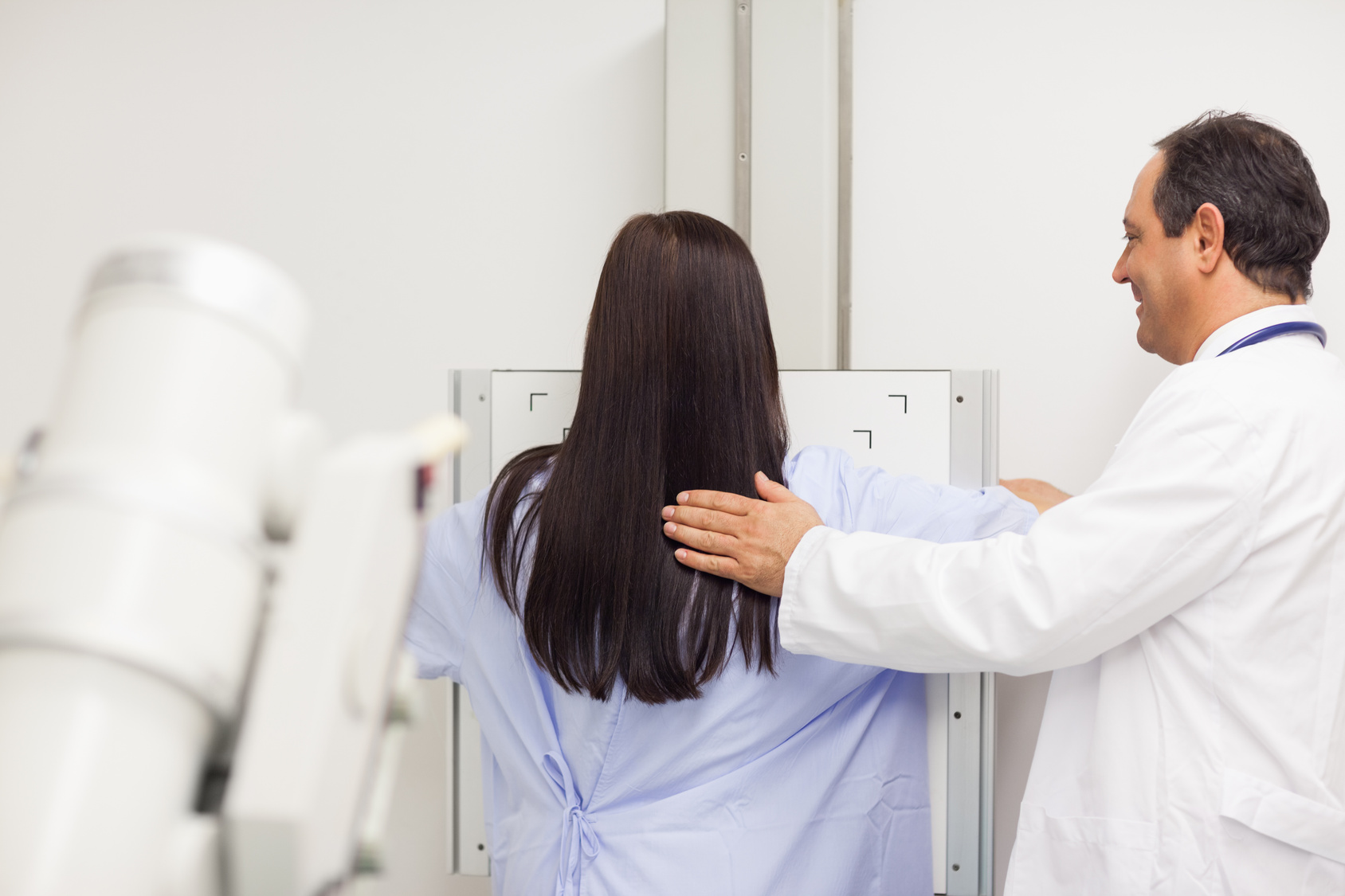 A
diagnostic medical sonographer
utilizes imaging equipment to take images of patient's bodies, which are used by physicians to assess and diagnose the patient. Sonographers often are responsible for patient intake, maintenance, and upkeep of the imaging equipment, analyzing images for abnormalities, and recording results of testing in the patient's records.
Although there are bachelor's degree programs available in
diagnostic medical sonography
, an associate's degree is all one needs to enter the field. The BLS expects 39% growth in this field through 2022, adding over 110,000 jobs between now and then. With an average yearly salary of $60,350, it offers community college graduates with excellent earning potential.
Dental Hygienist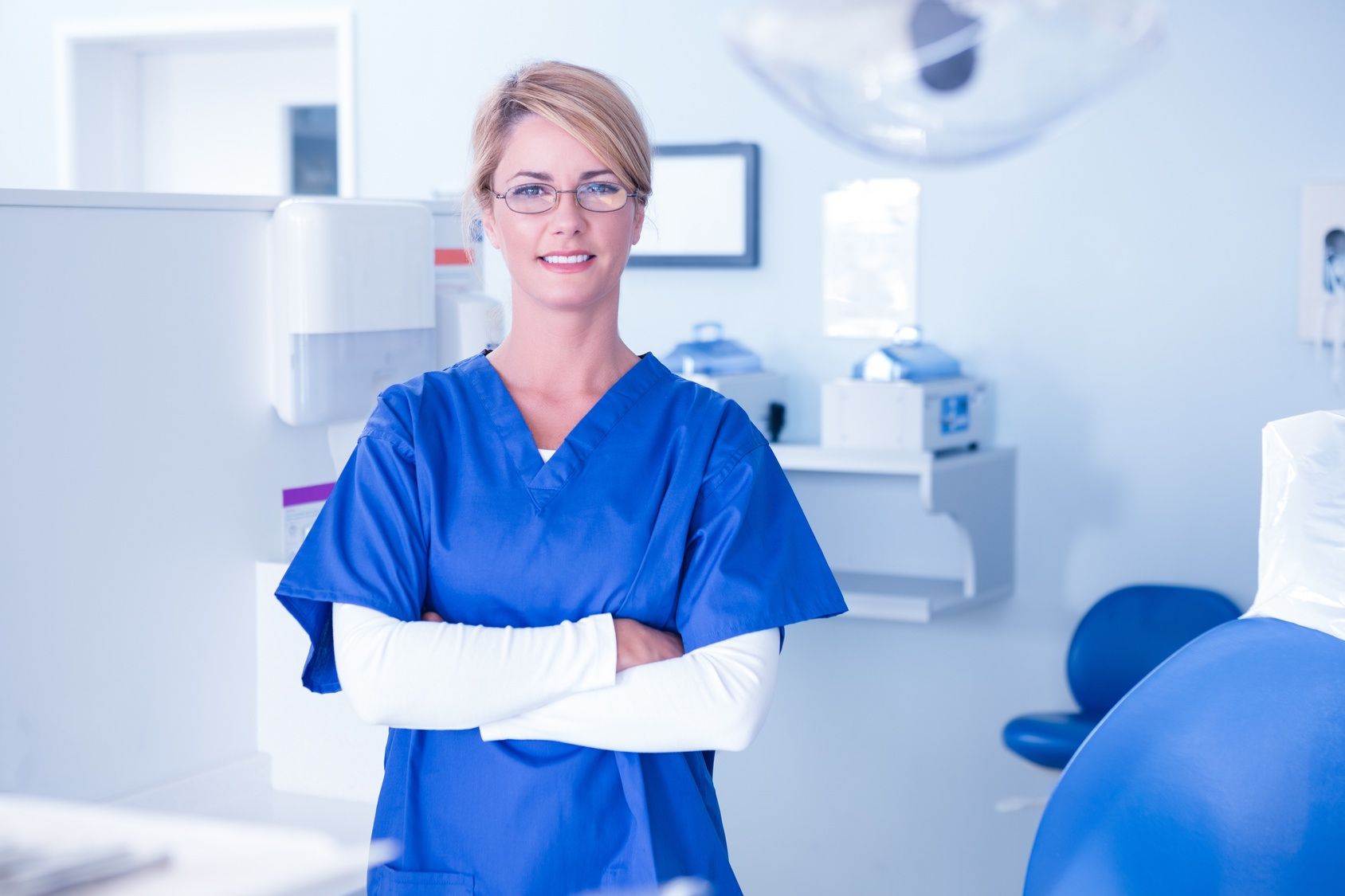 A career as a
dental hygienist
involves working closely with a dentist to ensure the oral health of patients. Hygienists will often be responsible for cleaning a patient's teeth, apply fluoride and sealants, and take and develop dental x-rays.
Dental hygienists
will also often be asked to teach patients proper technique for flossing and brushing teeth. Record-keeping and clerical work may also be expected.
Dental hygienist associate's degree programs are a popular option on many community college campuses. This is a reflection of the growth of the industry, which the BLS pegs at 33% in the next few years. As of 2012, the average yearly wage for a dental hygienist was $70,120. Although entry-level positions do not pay as well, there is long-term potential for substantial income growth.
Medical Equipment Repairer
Workers in the field of
medical equipment repair
install, maintain and repair the equipment used by other medical-related workers. Testing and calibration of parts is a central role of this job, as is demonstrating how the equipment works to the individuals who will be using it. Medical equipment repairers can work in many different environments, from hospitals and home health settings to dental and eye clinics.
The BLS estimates that the need for medical equipment repairers will rise by 30% between now and the early years of the next decade. With associate's degree programs in this field common at community colleges across the nation, it is a solid choice for a well-paying career with long-term positive growth. The pay, which averages $44,570, is not as good as some of the other jobs on this list, but still provides a very livable income.
Radiation Therapist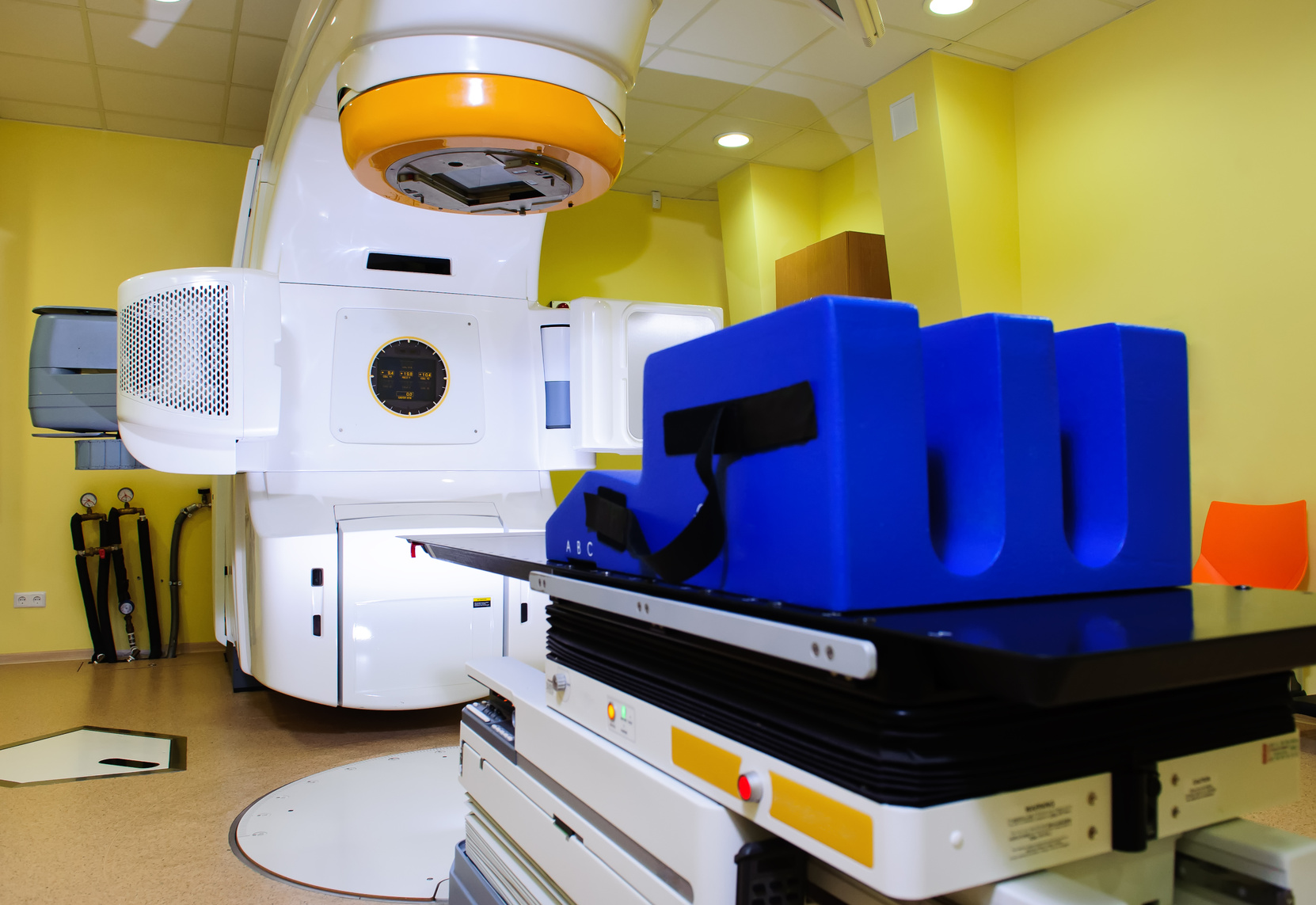 People that work as
radiation therapists
are responsible for administering radiation therapy to treat cancer and other diseases in hospitals, clinics, and cancer treatment centers.
Radiation therapists
explain the procedure to patients and work with them to answer any of questions they may have. Workers in this field must be highly attentive to details and be proficient in the use of computers to ensure the correct dosage is administered.
Like the other medical-related jobs on our list, radiation therapy is set to have strong growth over the next few years, estimated by the BLS at 24%. The need for radiation therapists will continue to grow, as the population continues to get older and become more susceptible to cancer. Pay for this type of work can be extremely good. The average annual wage is currently $77,560, but those in the top 10 percent of the pay band make in excess of $110,000 per year.
Nuclear Medicine Technologist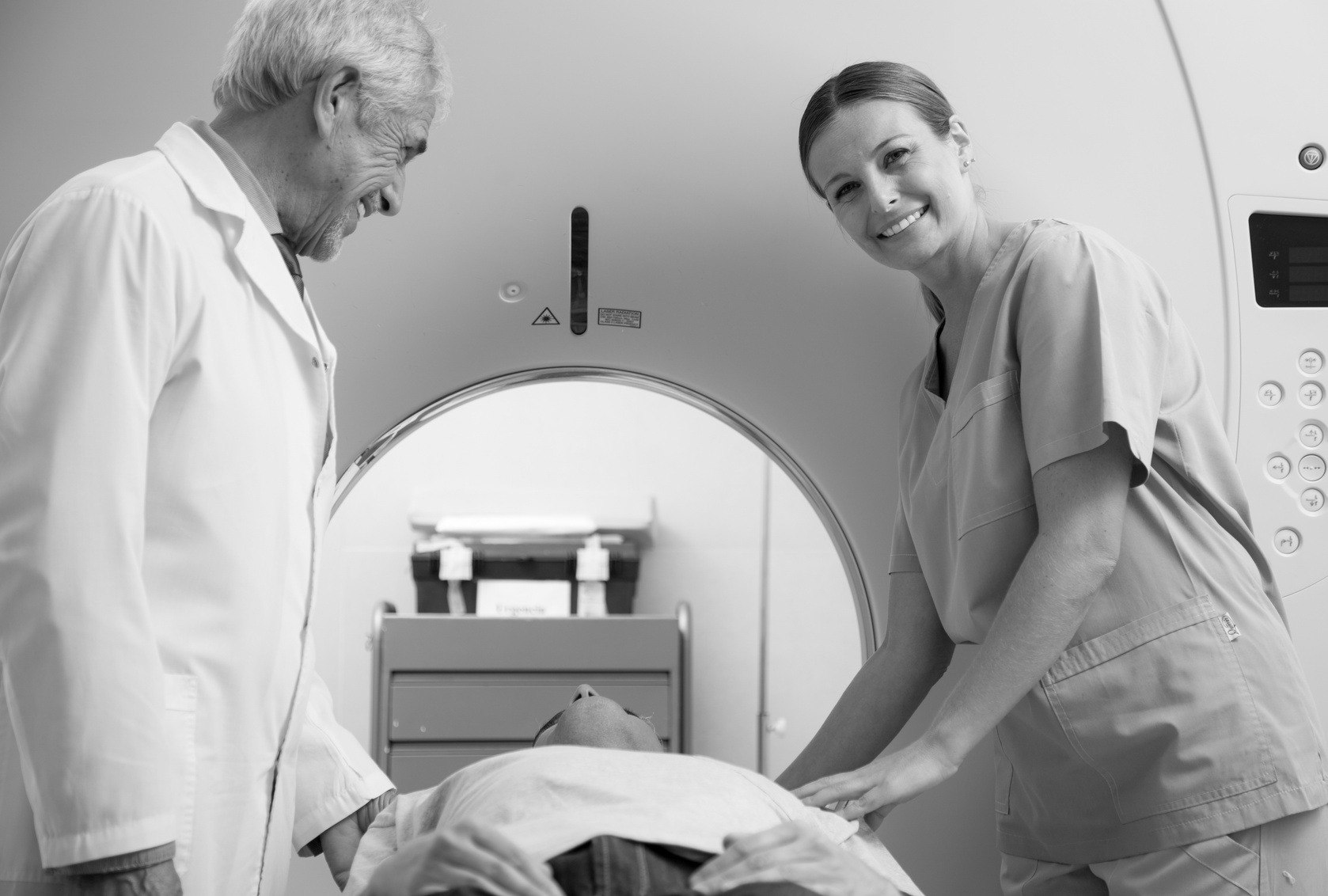 Individuals working as a
nuclear medicine technologist
are responsible for utilizing highly technological medical equipment to scan patients' bodies for abnormalities.
Nuclear medicine technologists
will prepare and administer radioactive drugs to the patient, which highlight abnormal areas in the scans. Operation of the equipment and record keeping of the patient's reaction to the drugs is up to the technologist, however, interpretation of the scan's results is left to a physician.
Like radiation therapy, nuclear medicine technology is a growing field, with 20% projected growth through 2022. This growth should increase as the population ages. The pay band for this field of work extends from a low of $50,560 to a high of $93,320. The median annual wage is $70,180.
Respiratory Therapist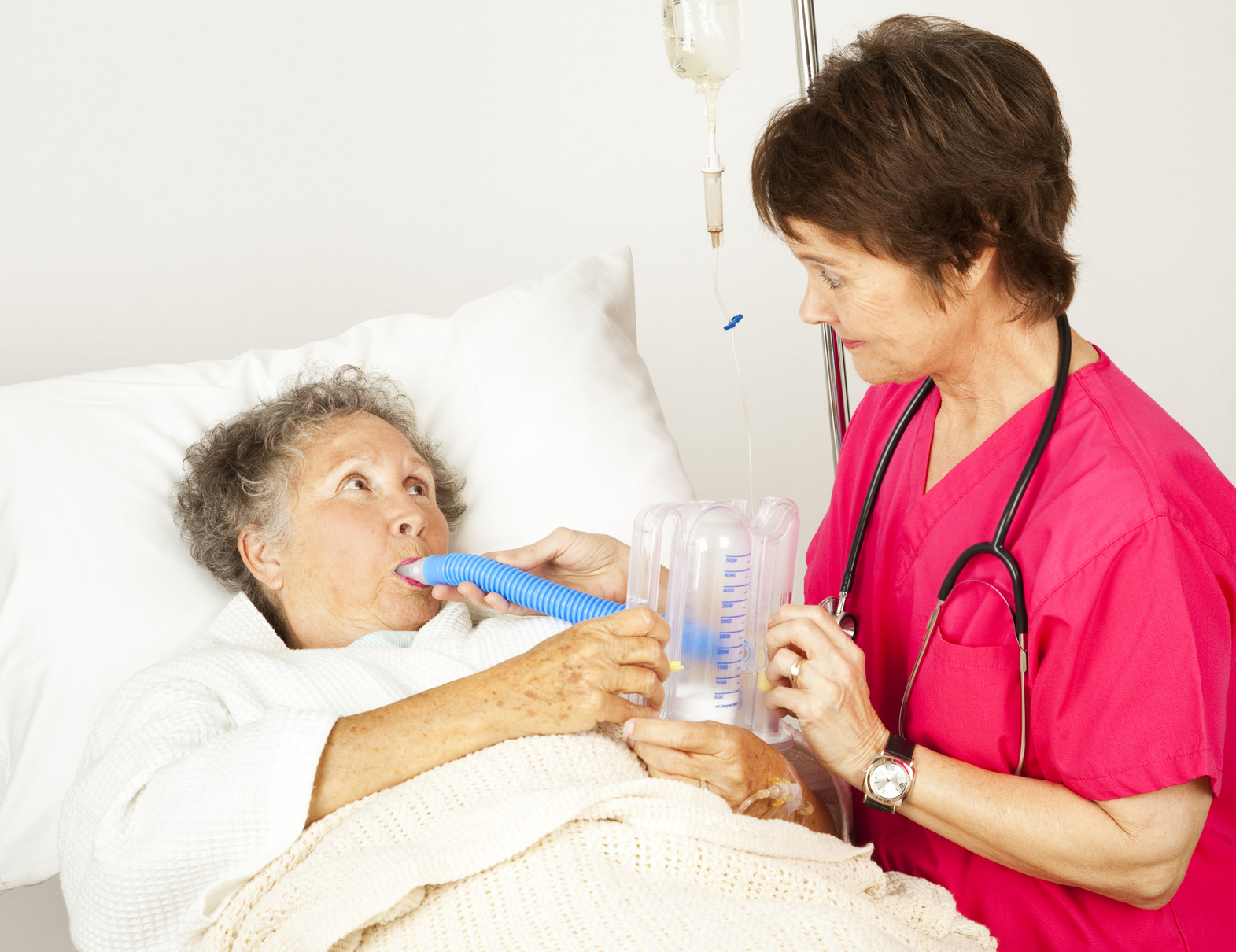 A
respiratory therapist
works in a hospital or clinical environment to provide therapy to patients having trouble breathing due to illness.
Respiratory therapists
are responsible for evaluating patients, consulting with physicians to develop a treatment plan, performing diagnostic tests, and analyzing data from those tests. Additionally, respiratory therapists monitor and record the patient's progress during treatments and teach patients how to use their respiratory equipment.
The BLS predicts strong growth in the field of respiratory therapy, at 20% over the next few years. Job opportunities are even greater for individuals who are willing to travel for work, particularly to rural areas. The median annual wage for respiratory therapists is $55,870. However, entry-level workers can expect to make closer to $41,000 per year, with that wage increasing with experience and training.
Nuclear Technician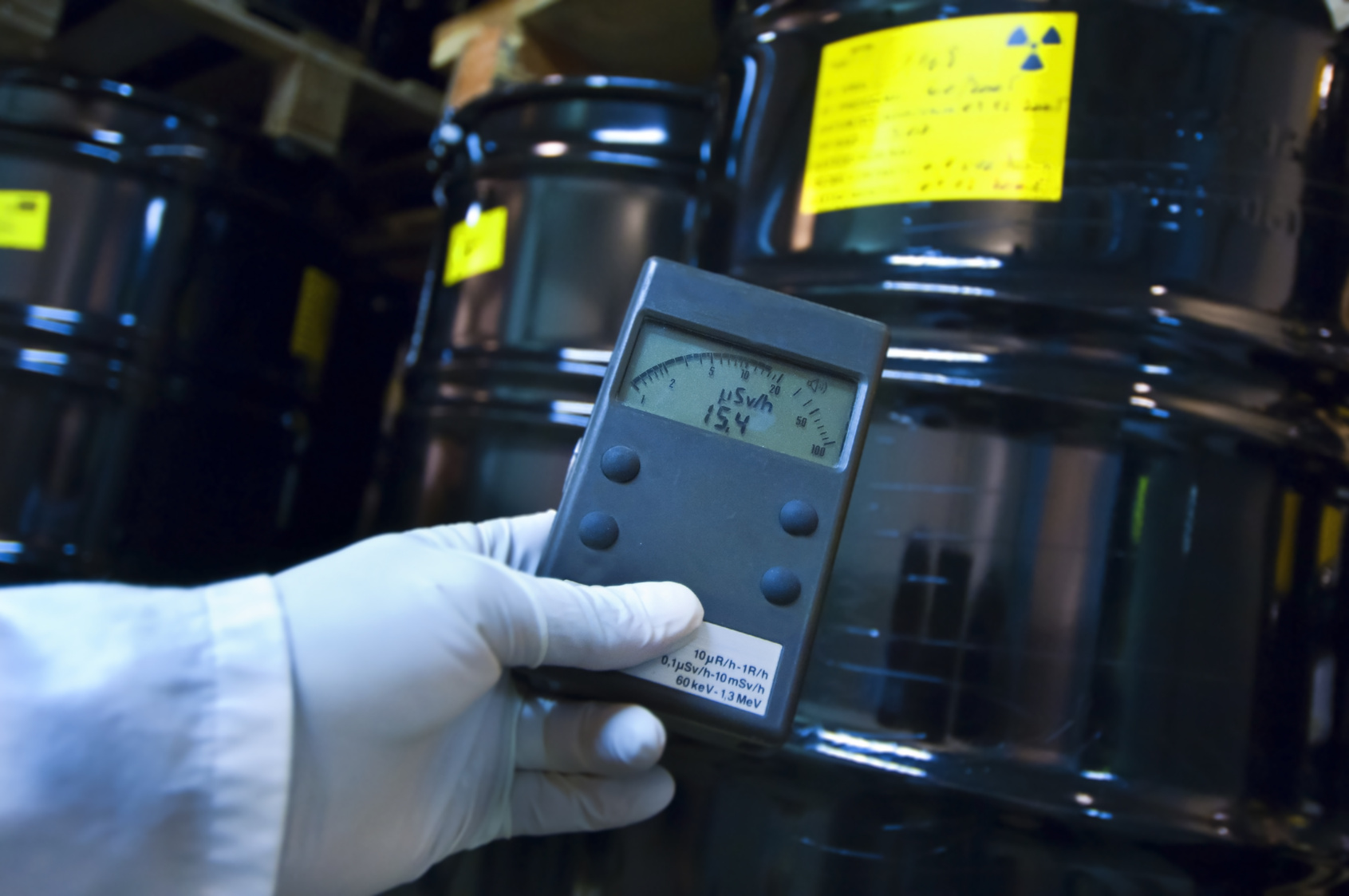 Not to be confused with a nuclear medicine technologist, a
nuclear technician
typically works in a nuclear power facility. Their role usually involves assisting physicists and engineers with research, as well as operating equipment that measures the levels of radiation produced by their research, power production, and other related activities. Collection and analysis of soil, water, and air is a primary duty of nuclear technicians as well.
Employment opportunities in this area of work are set to grow by 15% over the next decade. While this represents less robust growth than some of the other occupations on this list, it is still faster than average. Additional job growth is expected, however, with growing interest in nuclear power around the globe. Pay for nuclear technicians can reach up to $97,300, however, the mean yearly wage stands at $69,060.
Conclusion
When you wish to enter the workforce as quickly as possible with the potential to earn a good income, community college is a highly attractive option. This list of potential occupations just scratches the surface of the dozens and dozens of jobs that community college graduates are qualified to apply for and get. There are
plenty of other occupations
out there that only require an associate's degree, although they may not have the projected growth or income potential as the jobs on this list.
That said, do your due diligence and explore all your options when considering a career path. If you are interested in a particular career field, consult with your academic advisor to see if your school offers degree programs in that area or a closely related field. Academic advisors can also help you determine the level of education you need to enter your professional area of choice. Sometimes, students who think they need a bachelor's degree need only an associate's degree to enter their chosen field and be successful.
If your community college has a career counseling center, give them a visit as well. This is particularly important if you are unsure of the career path you wish to take. Often career counselors will be able to provide you with interest inventories and aptitude tests that can help you clarify where your particular career interests and skill set might be. Career counseling centers also
typically offer the following
:
Detailed occupational profiles, including educational requirements, job outlook, and salary information
O*NET services, which pairs your particular skills with matching occupations
Labor market information for your area for professional, vocational, and technical careers
Guidance about what courses to take, and information about practicums, internships, and apprenticeships
As stated earlier, the key to all this is to find a career that you are passionate about. Although the draw of potentially earning a six-figure salary with an associate's degree may be very strong, if the career isn't something you like, the amount of money you make likely won't make up for doing work you don't enjoy. Putting your community college's resources to good use, and clarifying what you want to do and are skilled to do, will help you make an informed decision and enter a career that is both enjoyable and financially rewarding.
Questions? Contact us on Twitter. @communitycollegereview
Your local community college campus offers a variety of art programs both traditional and modern. Find out more about them here.
With serious mental health issues on the rise on college campuses nationwide, community colleges are scrambling to provide expanded mental health services to students.
From nuclear medicine to physical therapy, consider 10 in-demand jobs for community college graduates. With salaries ranging from $50,000 to even $100,000, opportunities are ripe for those with the right training from community colleges.