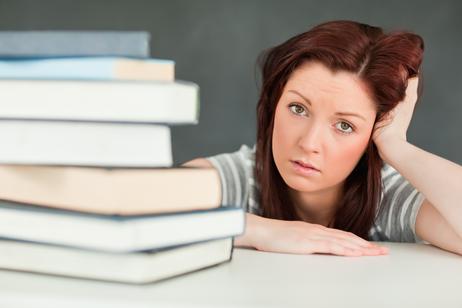 When you first start college you may be overwhelmed by the newness of it. But keep these common mistakes in mind as you go through your first year to make sure that you are properly setup for the rest of your college career and your life thereafter.
College is a time of learning and self-discovery. It is exciting to finally be out in the world on your own – you don't have to answer to anyone and you can do whatever you want, more or less. But just because you have more freedom in your life doesn't mean that you can abuse it. Learn from the example of some college students who didn't take college quite as seriously as they should have, and now they are paying the price.
Top Academic Mistakes You Want to Avoid
College is where you will learn the information and skills you need to succeed in the "real world" as an adult. You will pick a major and then take all of the classes you need to graduate with a degree in that major which will (hopefully) get you a job after graduation. There is no need to pack your class schedule with all of the hardest classes the school has to offer – you aren't really trying to impress anyone. But there are some common academic mistakes you want to avoid. Here are a few of the most common academic mistakes first-year college students make:
Believing that college is just like high school. In high school, your teachers hold you accountable for doing your classwork and for showing up on time. Once you get to college, however, it is on you to keep up with your classwork and homework, and to show up for class. This requires a certain degree of self-discipline which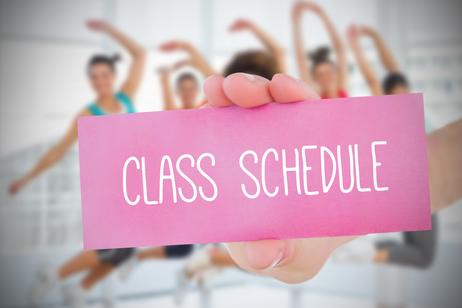 College is a time to explore new things and to think about where your future is going to take you. To make the most of it, be realistic about choosing your classes but don't forget to leave room for a new challenge!
Starting college is an exciting time. The world is full of new possibilities and you can't begin to imagine what the future holds. When you are just starting community college, it is easy to get caught up in the excitement but you do need to maintain a certain degree of practicality. For instance, you shouldn't just load up your class schedule with fun electives and "blow-off" classes if you want to graduate on time. Keep reading to learn some helpful tips for crafting the perfect class schedule that is the ideal mix of fun and functional.
Things to Think About Before Choosing Classes
Depending which community college you choose, you may be faced with a large number of class options – perhaps an entire book full. While it may be tempting to just skim through the class list and just pick the things that interest you, you do need to be realistic about your choices. Just as important as the types of classes you choose are the number of classes. Only you can know how much you are able to handle when it comes to your class load, so don't be afraid to challenge yourself with a bit of hard work, but be realistic about how much time you have for studying and homework without completely sacrificing all of your free time. Different students learn and work at different rates, so be aware of your own abilities and limitations and take those things into account when scheduling classes.
You also need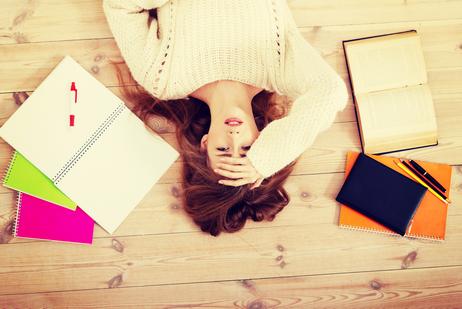 Many college students are concerned about the rising cost of tuition but there is another price that rises with each passing year - textbooks. Keep reading to learn some simple ways to save on textbooks next semester.
There is no denying that college is becoming more and more expensive with each passing year. According to a recent study, the average annual cost for tuition at a 4-year college is more than $30,000 – and that doesn't even cover everything! Paying for college is like signing a contract with a new cable service provider. After doing the research you finally choose a provider based on a specific published price. But when it comes time to sign the contract you find out that there are all of these unexpected fees involved – service fees, taxes, etc. And then the price for service skyrockets after the first year!
With college, hidden costs are everywhere. The amount you pay the school each semester (or each year) probably only covers your tuition, maybe even room and board. But there are so many other things you are going to need to make it through the year – basic school supplies, clothing, transportation and, of course, textbooks. Many students underestimate the cost of textbooks but they actually end up being a significant expense for many students. Keep reading to learn just how much you should expect to pay for textbooks during school and how you can cost those costs a little bit.
How Much Do Textbooks Really Cost?
Though there are certainly some college classes that do not require them, most classes are based around one or more textbooks. This means that in addition to paying tuition and room and board, many students must also pay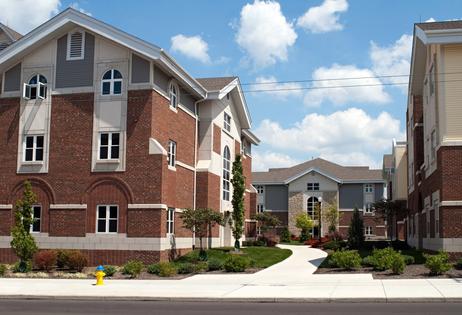 Can you really have an "authentic" college experience while living off-campus? This article explores the pros and cons of campus housing for community college students.
Many people who enter college become preoccupied with having an "authentic college experience". They imagine late nights spent poring over text books, engaging classroom discussions, and even wild parties on the weekend. But the truth of the matter is that there is no one true college experience – each college and each student is unique. But there are certainly things about going to college that can enhance or detract from your experience – one of them is on-campus housing.
When you look at the price of a four-year school versus a two-year school – especially a community college – the difference is staggering. But what you may not realize is that much of that price difference isn't related to tuition or education fees at all – it is for housing. For many colleges, room and board is just as expensive (or more so) than tuition costs and fees. Going to a community college can save you a lot of money, but do you have to forgo the opportunity to live in on-campus housing? Maybe not.
How Many Community Colleges Offer Housing?
According to a recent poll conducted by the American Association of Community Colleges, about 25% of community colleges in the United States offer their students on-campus housing. This number has risen dramatically since 2000 and it continues to rise. Among the latest community colleges to open on-campus residence halls for students are Jefferson Community College in New York, Rose State College in Oklahoma, and Northampton Community College in Pennsylvania, to name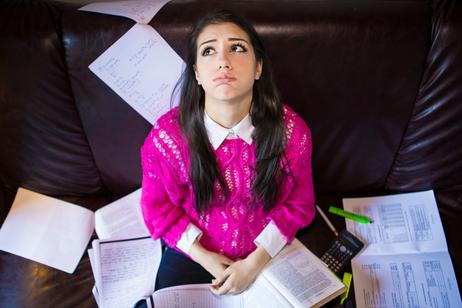 Most colleges and universities require an essay as part of the application process, but how important is the essay really and what can you do to make sure yours stands out?
Deciding which colleges to apply to is difficult enough, but you add to that the stress of writing a personal essay for each of your applications. Your personal essay is supposed to give college admissions teams a snapshot of who you are as a person and who you hope to become but you don't have to spill your guts or transcribe your whole life story. To increase your chances for getting accepted, first learn just how important your essay is and then take the time to learn the Dos and Don'ts of college application essays.
How Important is Your Application Essay?
Every year, colleges and universities receive hundreds or even thousands of applications. Many of those applications are virtually identical in terms of GPA, class load, and test scores – so how do you make yourself stand out in a crowd? The college application essay is designed to give you a chance to speak directly to the admissions committee, to tell them who you are and why you want to go to their school. But is your application essay more important than the rest of your application or is it just one factor that admissions committees weight evenly with your GPA and test scores?
According to an article published on Time.com, college application essays aren't as important as they are cracked up to be. In fact, Stanford sociologist Mitchell Stevens worked alongside admissions officers at numerous top-tier liberal arts schools for 18 months and he discovered that in cases where students met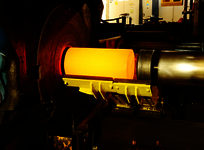 May 20, 2017
Corrosion technology is one of the hottest new industries community colleges are training for. Currently, only a handful of schools offer a program, but the field is open for new graduates.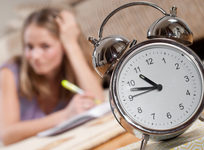 May 20, 2017
A recent report revealed that many California community college students take twice as long to get an associate's degree as is normally required. While community college is less expensive than attending a four-year institution, students who drag out their degree programs lose much of that savings in additional tuition, fees, textbooks, and lost wages. In this article, we examine the reasons why some students take so long to graduate.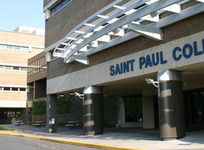 May 20, 2017
We take a look at the latest annual college rankings from Washington Monthly, which provide a list of the top community colleges in the country as well as four-year schools.