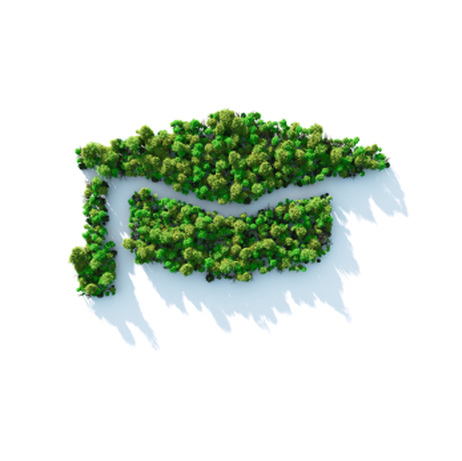 Take a peek into the Green California Community College Summit to learn about the latest developments in eco-friendly technology, jobs, and trends.
Held in Pasadena, the 2009 Green
California Community College
Summit exhibited some of the latest and greatest "go-green" technologies. According to
Greener Design
, "California's community colleges are home to some of nation's most ambitious green building, renewable energy and green curriculum initiatives."
As one of the most admired states for its innovative eco-efforts, California is receiving incredible praise for their advancements, research, and incorporation of greener designs and utilities.
As
Green-Technology
describes, the Green
California Community College
Summit (GCCCS) was designed to respond to key trends and issues arising in our global environment. In an attempt to collaboratively address major issues, creators of the GCCCS created a forum to thoroughly analyze and respond to core issues such as:
Exploring how to save money by operating a green campus
Developing a greener curriculum
Implementing green opportunities for teaching and apprenticeships
Creating campuses as models for sustainable energy and conservation practices for the entire community
Providing students with opportunities and exposure to green employment options
Focusing on all aspects of the "go-green" market, GCCCS provided attendants with information on green building, energy efficiency,
green facilities and operations
, and other eco-friendly topics.
Best of all, for individuals ready to embark upon a career in the green labor field, the
Los Angeles Community College
District hosted a "Green Jobs Fair" along with the events of the summit. Considering that the state is hoping to stimulate its economy through green initiatives,
California Community Colleges
will play a large role in training students through
green programs
and filling new
eco-jobs
, as the system accounts for nearly 79% of the entire state's higher education students.
As
Greener Design
articulates, "In tough economic times, innovative ideas and new solutions are needed to sustain the growth of the sustainability movement." During the 2009 summit, advisors, students, and respected members of the green community exhibited the "best practices and the diverse resources available to grow, or begin, green programs."

Among many of the impressive displays were new technologies developed by the company Eco-Fiber Solutions. Their innovative "corrugated box technology" is comprised of wax and a polystyrene replacement, creating a water resistant box that is 100 percent recyclable. Manufactured from a water-based combination of ingredients, these wax-based boxes proved to be a highly popular commodity, especially considering that today's common chemically produced, non-recyclable waterproof boxes are growing in cost. Best of all, the Eco-Fiber boxes can be manufactured for nearly the same cost as its environmentally unfriendly counterparts.
The GCCCS also exhibited a $2.5 million hydrogen car! Although certainly not practical for the average driver, attendees of the summit enjoyed close and personal look at the incredibly high-tech, luxurious, and not to mention eco-efficient, vehicle. Further, individuals were even able to test drive an energy efficient Segway.
School campuses and individuals also took advantage of
The Green Roof Directory
, which offered information on effective alternatives for sustainable living materials. These housing exhibits showcased greener walls, building materials, roofing materials, and other construction materials that can help contribute to a more sustainable community.
Community colleges, especially in California, are paving the way in green innovation. With summits like the Green
California Community College
Summit continuing each year, look for your local community college to begin showcasing the latest green innovations!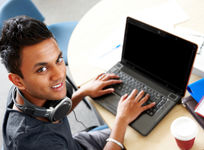 May 26, 2017
Learn how online courses broaden the options of a community college education.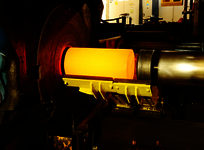 May 20, 2017
Corrosion technology is one of the hottest new industries community colleges are training for. Currently, only a handful of schools offer a program, but the field is open for new graduates.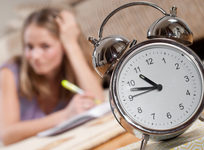 May 20, 2017
A recent report revealed that many California community college students take twice as long to get an associate's degree as is normally required. While community college is less expensive than attending a four-year institution, students who drag out their degree programs lose much of that savings in additional tuition, fees, textbooks, and lost wages. In this article, we examine the reasons why some students take so long to graduate.