Tennessee Community College Jobs
Browse current community college jobs from Tennessee below.
Community College Jobs:
Communications Internship
Nossi College of Art - Nashville - TN
Posted on Wed., July 12, 2017
Job type: Contract
Estimated salary: College Credit + Small Stipend for Expenses
Education requirements: Current College Student studying Marketing or Communications
Starting date: Tue., August 22, 2017
Contact: Libby Funke Luff; 615-514-2787; lfunke@nossi.edu
A Nossi College of Art intern will have an integral role in the success of reaching prospective visual art students and helping current art students find their place in Nashville`s creative community. Nossi is looking for a creative intern tapped into the world of social media and blogging. The goal of the internship is to help drive traffic to social networks and websites, increase student awareness of events on/off campus, create a relationship with appropriate media outlets and network with the art industry to procure events and activities for our student body.This is a part-time, unpaid program, but we will offer course credit and letters of recommendation for successfully completed work. We will also open up the student`s networking opportunities.For a college student, real-world, professional experience can put you a step above the rest after graduation. When you join our team, you`ll acquire marketable skills and experience pertaining to marketing and promoting a growing brand in Nashville.Responsibilities include: Create an editorial calendar for our blog Write assigned blog stories and create new concepts/ideas for future stories Help maintain social networks and grow online presence through LinkedIn, Zinch, Yelp and other Internet directories Assist in writing press releases and contacting local and regional journalists Contribute strategic ideas using social media to engage customers Provide support for the communications office Function as a member of the administration staffQualifications: Pursuing a degree in communications, English, marketing or public relations Effective written and verbal communication skills – send examples of stories published in print or online (blogs are great!) Familiarity with social media (Facebook, Twitter, LinkedIn) Knowledge of Wordpress is a bonus Independent go-getter Access to a computer and the Internet, flexibility to work on or off campus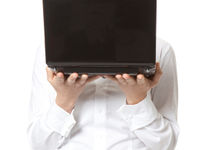 May 10, 2018
We'll explore various degree programs for shy individuals who prefer to work independently, rather than in a team environment.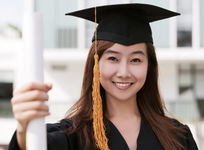 May 10, 2018
With more community colleges offering bachelor's degrees, the choices in getting a BA or BS are growing quickly. Learn about new bachelor's degrees you can obtain at community colleges, ranging from nursing to electrical engineering and every subject in between.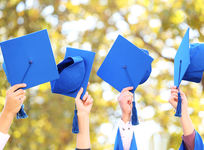 April 26, 2018
Community Colleges have existed for more than 100 years and they have changed significantly in that amount of time. Keep reading to learn more about the history of community colleges and how they've changed the face of American public education.