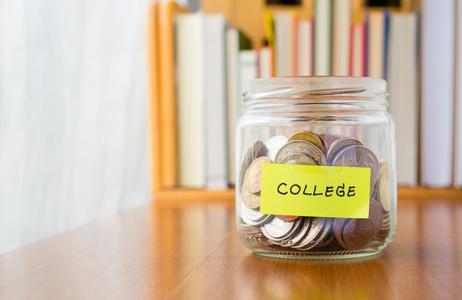 College is expensive, there is no way around it. But you can save money by attending community college as long as you avoid these top six financial aid mistakes.
Many students choose community college over a traditional four-year university because it is the more affordable option. With each passing year, however, college tuition costs are rising across the board. Attending community college may still be the more affordable option, but it is by no means cheap.
If you are thinking about attending community college, take the time to do some research to learn what kind of costs you can expect and how much financial aid you might quality for. You should also familiarize yourself with some of the most common financial aid mistakes that community college students make so you can avoid making them yourself.
How Much Does Community College Cost?
When you think about the costs for attending community college you have to consider more than just tuition. Most community colleges charge for tuition on a per-credit-hour basis, though that is not always the case. The average cost for one year of tuition and fees to attend a public 2-year college is around $3,500 for in-state students. For a public 4-year college for in-state students, the average yearly cost is closer to $9,500. In addition to the cost of tuition and fees, you also have to think about things like school books, housing, and various living expenses like food and transportation. Many community college students are able to minimize these costs by continuing to live at home.
Financial Aid Options for Community College
To help you cover the cost of community college, there are a number of different kinds of financial aid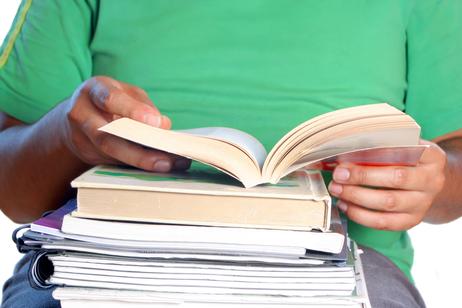 Starting community college can be very exciting, but don't get too caught up in the excitement! Follow these top ten tips to make the most of your community college education from the very beginning.
Though many people still think that community college is a lesser version of a traditional four-year university, the truth is that your education will be what you make it – it doesn't really matter where you go to school. In the end, all that really matters is the effort you put into it and how well you take advantage of the opportunities presented to you. If you want to graduate from community college with the best chance for future success, follow these top ten tips when you start attending school.
Why Attend a Community College?
According to the American Association of Community Colleges (AACC), almost half of all undergraduate students in the United States attend community college. Community college appeals to a diverse range of students from recent high school graduates to adults seeking continued education. Many students enjoy the flexibility and affordability of community college as compared to traditional four-year universities, though both options come with their own set of unique challenges. Going to college in general is a major life event and the choices you make could influence your future success. Having the right mindset and being proactive about your community college career can help you to get the most out of your education.
Tips for New Community College Students
Though community college is very different from a traditional four-year university in many ways, in many ways it is very much the same. The choices you make early in your community college career can influence the rest of your life, so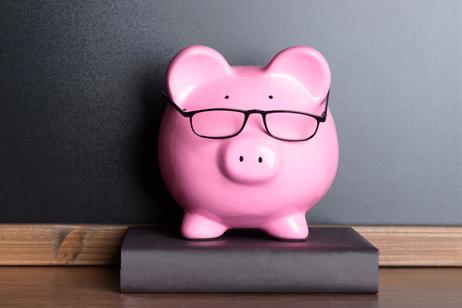 Learn about trending community college topics this week such as San Francisco's move toward free tuition at community colleges and the rise in hunger and homelessness among community college students across the country.
Many students opt to attend community college over traditional four-year schools because it is generally cheaper to attend community college. But there are always hidden fees and extra costs to consider as an incoming student. This week on social media, various topics related to community college costs have been trending including Detroit's action to make community college free and San Francisco's move to use taxes to pay for community college. There was also an interesting post made by NPR regarding a rise in hunger and homelessness as college costs increase.
San Francisco Becomes First U.S. City to Offer Tuition-Free Community College
On Saturday, February 11 the Twitter handle @CNN (CNN News) posted a link to a news article regarding San Francisco's decision to offer free community college to all residents starting in the fall of 2017. San Francisco will be the first U.S. city to make this choice and it has many residents in uproar, considering that the tuition costs will be paid for by property taxes equaling more than $5 million. CNN news writer Katie Lobosco reports that this tax is called the "real estate transfer tax" and it was increased in 2016 for both commercial and residential properties, an increase that was approved by voters in November of 2016.
The real estate transfer tax begins at 2.25% and goes as high as 3% for properties with an estimated worth exceeding $25 million. The tax is expected to bring in an average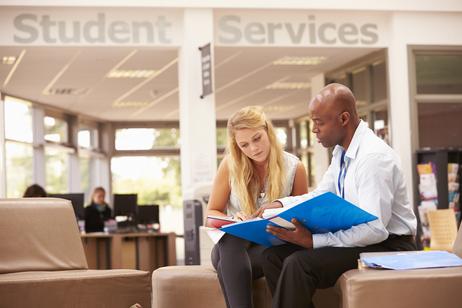 The opportunities you take in community college will help to shape the rest of your life, so don't be a passive observer! Take control of your community college education.
Each year, millions of students graduate from high school and move on to higher education. While 4-year colleges and universities may be the more traditional option, community college works for many students. If you are thinking about enrolling in community college, take the time to learn about this option from every angle.
In this article, you will learn about the pros and cons of community college to help you make your choice. If you do decide that community college is right for you, you'll also receive tips for taking control of your community college education so you can graduate with the best chance for success upon entering the "real world".
Is Community College Right for You?
If you think that community college could be the right choice for you, you would be wise to learn about the pros and cons of making this choice. Community college is an excellent alternative to four-year colleges and universities, but it isn't the right decision for everyone. Here is a list of advantages that may be associated with community college:
Many community colleges offer smaller class sizes which could mean more personalized attention and instruction from your teachers.
Community college is generally much less expensive than traditional 4-year schools, especially if you continue to live at home.
Many community colleges offer online classes and night classes, making it a more practical option for people who are working full-time or who have a family.
You may be able to complete your core classes at a fraction of the cost and then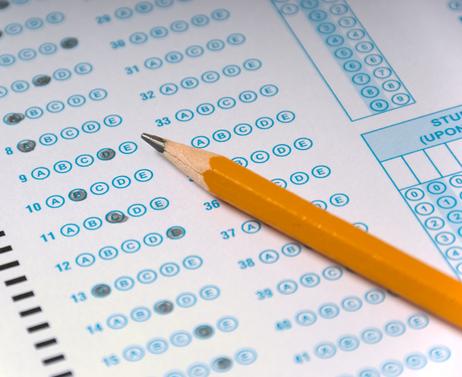 No matter where you choose to go to college you'll have to take some kind of standardized test. The GRE is often required for graduate programs, but it may also benefit your community college application.
If you are a student in high school, you have probably taken your fair share of standardized tests. Some school districts rely on standardized testing more than others and there is a great deal of debate about the pros and cons. No matter how you feel about the subject personally, you must be practical and accept the reality that you probably won't get into college without taking some kind of test.
Most colleges and universities require either the SAT or the ACT – sometimes both. But there is another standardized test out there that you may need to think about – the GRE. In this article, you will learn what the GRE is, when you might need it, and how to prepare yourself so that you can get the highest score possible for your application.
What is the GRE?
The GRE is the Graduate Record Exam and it is the test that is most commonly required for graduate school admission – hence the name. Similar to the ACT and the SAT, the GRE is divided into three main sections: analytical writing, verbal, and quantitative. The analytic writing section comes first and, to complete this section, you must read a paragraph about a general issue and then respond in writing. Those who score the test look for evidence of sound reasoning skills and the ability to provide examples to support your views – you have 30 minutes to complete this portion of the test.
After the analytical writing section comes the verbal section –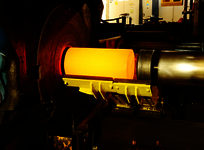 May 20, 2017
Corrosion technology is one of the hottest new industries community colleges are training for. Currently, only a handful of schools offer a program, but the field is open for new graduates.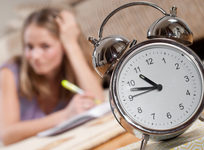 May 20, 2017
A recent report revealed that many California community college students take twice as long to get an associate's degree as is normally required. While community college is less expensive than attending a four-year institution, students who drag out their degree programs lose much of that savings in additional tuition, fees, textbooks, and lost wages. In this article, we examine the reasons why some students take so long to graduate.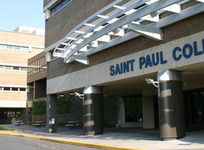 May 20, 2017
We take a look at the latest annual college rankings from Washington Monthly, which provide a list of the top community colleges in the country as well as four-year schools.