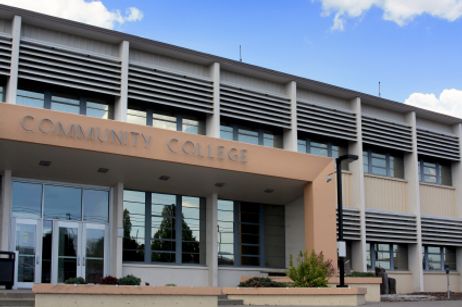 Learn how to evaluate and choose a community college that is right for you.
Many things factor in one's selection process when choosing a community college. After briefly introducing you to these factors, we will discuss each factor in detail in turn. Here are some of the selection criteria that students consider when investigating community colleges:
Why are you going to school?
If you plan to continue with a four year degree, what type of articulation agreements does the community college have with four year colleges?
What type of coursework do you need?
Is cost an issue?
Do you want or need a virtual campus?
Do you have a four year college in mind?
Location, Location, Location!
On Campus Activities
Student Support
Let's look at each of these factors in detail now that we have introduced them to you.
Most people attending a four year college go with the sole target of getting a four year bachelor's degree to help prepare them for their professional career. But with community colleges, students attend for different purposes.Many students attend to get a two-year degree. There are, however, other end goals for students including:transferring to a four year college, getting a high school diploma, remedial education including "English as a Second language, personal growth, professional certification, or workplace required continuing education." While nationwide statistics were not available, numbers are available by looking at records that
BellevueCommunity College
in Bellevue, Washington, collected from 2002 to 2004 on the purposes that their students reported for their enrollment intent. The following statistics is from their Fall 2004 student population (the statistics do not total 100% probably due to rounding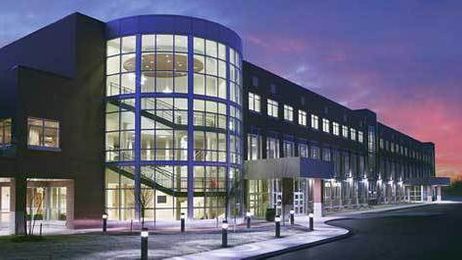 Learn about what community colleges are, how they work, and how they can benefit you.
A community college (also known as a junior college) is a higher education institution that provides a two-year curriculum that can include leading to an associate's degree. Other programs in place include a transfer program towards a four-year degree and occupational programs (one and two-year programs of study). Besides coursework focusing on academic programs, courses are also often offered at the community college for personal growth or development.
Historically, community colleges sprang up in the early 20th century as a way to meet young adults' needs who did not or could not afford to leave their families to pursue further education. Early on, many community colleges helped support African Americans and women who wanted to go to college. Many students prepared for grammar school teaching positions or enrolled in new vocational education programs in community colleges. These smaller schools were developed locally, in communities, further distinguishing them from typical four-year schools which had campuses where students needed to leave home and stay in student dorms.
Traditionally, the community college student went to school to pick up a two-year degree. Now it is quite common for community college students to continue on in their education within a four-year college (thus transferring their community college credits).
The College Course discuess why you should go to community college before you go to university.
What can you study at a Community College?
Many of the subjects taught in a four-year college are also taught in a community college. Most students attending community
With serious mental health issues on the rise on college campuses nationwide, community colleges are scrambling to provide expanded mental health services to students.
We examine a new report at USA Today that shows employment rates for community college graduates have skyrocketed - and which of the fields where a community college degree is particularly helpful.
Who says college is just for the 18 - 22 year old crowd? In fact, more community colleges are recruiting students over the age of 50 - and for good reason!