Community colleges have been expanding course and degree offerings. This section provides information on your options, from GED to a bachelor's degree. Learn how you can benefit from a professional certification, find out which community colleges are offering bachelor's degrees, and identify the top degree-producing colleges.
View the most popular articles in Degrees: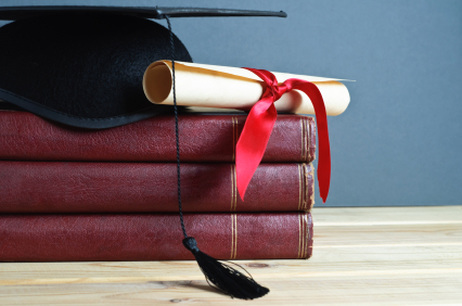 Learn about new programs in community colleges that allow students to graduate with an associate's degree in only one year.
Throughout his presidency,
President Obama
has lauded community colleges for their role in educating skilled workers in a short amount of time for a price far less than that of a four-year institution. In recent years, the President has encouraged community colleges to continue to grow by graduating 5 million more students by the year 2020. More and more institutions are finding creative ways to strengthen their student
graduation rate
in an effort to meet Mr. Obama's challenge.
One such institution,
Ivy Tech Community College
in Indiana, offers a program that helps students earn an
associate's degree
in just one year. Typically, this degree takes a minimum of two years to complete, thus the new program shaves 50 percent off the standard time commitment for an associate's. Ivy Tech's accelerated program, known as ASAP, has grown immensely in the four years since it's inception. The program began at just two Indiana locations, but is now offered at nine locations throughout the state, with more locations on tap to participate beginning in 2015.
Ivy Tech began its ASAP program in 2010, soon after many four-year institutions announced plans to compress bachelor's degree programs into a three-year curriculum. Colleges and universities all over the United States offer three-year bachelor's degree programs, including:
All of these accelerated programs are meant to help students who cannot afford a standard college education by cutting the time in school and making the entire process more affordable.
Does your state allow community colleges to grant bachelor's degree? Learn about both sides of the debate and how it impacts community college students.
Students no longer need to attend a four-year university in order to obtain a
bachelor's degree
. More community colleges around the country have "graduated" from issuing
associate's degrees to bachelor's degrees
. Community college courses cost a mere fraction of public or private university options - which means that students who earn bachelor's degrees at their community college can
save tens of thousands of dollars
while pursuing their educational goals.
Unfortunately, not everyone in academia is supportive of community colleges issuing bachelor's degrees. Critics are concerned that universities will experience a drop in
student enrollment
, which will ultimately lead to a loss of revenues. With educational leaders and community members divided on allowing community colleges to issue bachelor's degrees, the debate is becoming increasingly heated.
The Growing Fight for Four Year Degrees

Community colleges in a dozen states across the country have already gained the right to issue bachelor's degrees, and more campuses are looking for the same privileges.
For example, as
News Day
reveals, Michigan is fighting loudly against state restrictions that prevent community colleges from offering 4-year degrees. As Michigan's state representative John Walsh asserts, community colleges could offer improved job training opportunities for the future of Michigan's
auto workers
if local campuses could issue 4-year degrees. Subsequently, Walsh introduced a new bill that would permit community colleges to offer 4-year degrees in the subjects of
nursing
, cement technology, and
culinary arts
. If the bill is approved, the large number of
unemployed workers
in the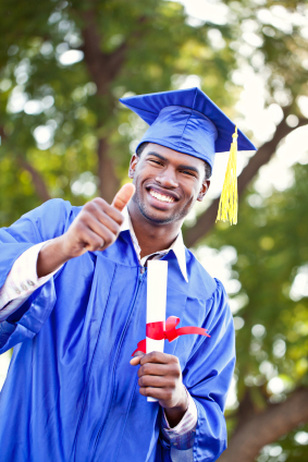 Learn about the importance of a GED to your future career and earning potential, as well as explore how you can earn both your GED and college degree simultaneously at your local community college.
For many Americans, withdrawing from high school prior to graduation leads to a number of closed doors. Without a high school degree, most Americans have traditionally been unable to pursue higher forms of education, as well as obtain certain jobs. The bottom line is, in order to make a decent living, a high school diploma or equivalency, as well as some college coursework is necessary.
Fortunately, community colleges across the country are striving to provide more programs to cater to the needs of non-high school graduates. Upon earning one's
GED
, students can enroll in community college to pursue a variety of career and college degree opportunities. In some cases, both a GED and a college degree can be sought simultaneously.
The Short Path without College
According to the
National Center for Education Statistics
, individuals who have not earned their high school degree stand to earn far less than individuals who have earned their high school diploma,
associate's
degree,
bachelor's
degree, or other advanced degrees or trainings. In fact, statistics show that high school graduates make, on average, over $7,000 more per year than workers who did not complete high school. Additionally, workers who have an associate's degree make about $7,000 more per year than those with a high school diploma. With reduced wages, pay, and benefits, individuals who do not graduate from high school are at a considerable economic and social disadvantage.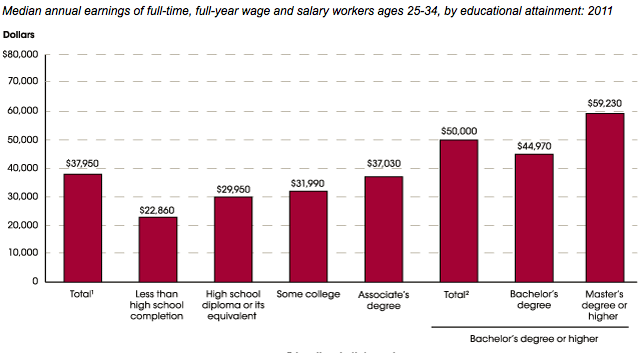 Image source: National Center for Education Statistics
Furthermore, even when a
Compare the true value of earning your Associate's or Bachelor's degree, and learn about which one will be worth your time and investment.
While many young students often believe that a four year bachelor's degree will provide a greater array of job opportunities and increased salary benefits, recent findings reveal that, in some cases, an associate's degree provides workers with similar perks to that of their four year graduate co-workers. In many
careers
, an associate's degree will provide students with enough preparation and experience to compete in the job market amongst other applicants with degrees of higher education.
When deciding between pursuing a bachelor's or an associate's degree, students should reflect on their desired career pathway, and then review the data and information to determine which degree will act as the optimal vehicle for their professional destination.
Evaluating Time and Cost
In a time of
increased tuition costs
and tight economic constraints, many students are seeking out ways to
cut the costs of higher education
. For many students, the choice to pursue an associate's degree may lead to greater a greater financial return, as associate's degree programs may commonly be completed in just two years. On the contrary, bachelor's degrees typically require four years of study; therefore, an associate's degree can sometimes cost $80,000 less than a bachelor's program. As an associate's degree can be completed in a shorter period of time, leading to a decreased tuition and coursework cost, associate's degrees can provide many students with realistic educational pathways to accommodate unique financial, scheduling, and other various personal constraints.
Adding to the perk of a shorter and less expensive educational opportunity, individuals who choose to
Learn about the numerous licensing and certification opportunities available at community colleges.
From careers in construction, electrical work, teaching, to even day care employment, nearly all careers now demand that employees maintain professional certification. Furthermore, for individuals new to their particular field, even jobs that do not require a four year degree now demand that applicants have met professional licensing standards.
Providing students and professionals with easy access to affordable opportunities,
community colleges
are now one of the top venues for
continuing education
and certifications for qualified advancement.
The Top-Paying Careers with Professional Licensure Requirements
According to DAS Human Resources, legislation was passed in 1996 that permitted the expansion of application requirements, resulting in the shift that requires many jobs to demand that all workers meet "professional licensure, degree, accreditation or certificate requirements." While the requirements for certification and licensure may have become more stringent, data from the U.S. Department of Labor and the Census Bureau, according to CNN, assert that some of the
top paying jobs
in the country are careers that
do not require a four-year degree
.
Among the top-paying jobs are careers as an air-traffic controller, storage and distribution manager, transportation manager, and police / detective work—all of which boast of an average annual income above $60,000. The careers expand to include non-retail sales managers, real estate agents/brokers, and dental hygienists—which also average an annual income of over $58,000.
While the prospects for interested candidates in these careers are financially outstanding, CNN continues to assert: "Though a college degree is not a requirement for these positions, all require moderate to extensive on-the-job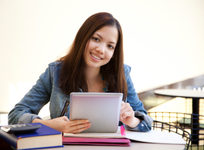 May 19, 2017
We'll report on the Benefits Access for College Completion Initiative, which will connect low-income community college students to much-needed public benefits for the purpose of improving college completion rates.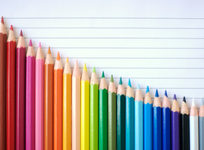 May 19, 2017
We analyze some of the ways in which community colleges have changed and improved over the years, from online classes to new degree programs.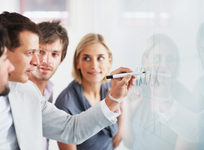 May 19, 2017
We explore the various ways students can take full advantage of learning opportunities at community colleges today, from high school programs to worker retraining and transfer agreements.