Community colleges have been expanding course and degree offerings. This section provides information on your options, from GED to a bachelor's degree. Learn how you can benefit from a professional certification, find out which community colleges are offering bachelor's degrees, and identify the top degree-producing colleges.
View the most popular articles in Degrees: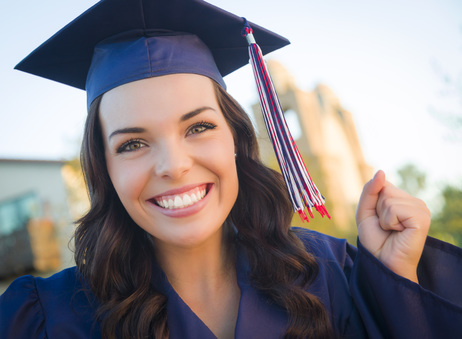 In recent years, community colleges have been granted permission to offer four-year degrees. For some, this represents a great opportunity to get an education at an affordable price. But for others, worry with regard to the quality of these newly established programs is a point of concern.
The lure of an affordable college education brings countless thousands of students just like you to community college campuses each semester. With a greater breadth and depth of course offerings and degree programs available than ever before, community colleges represent an excellent value for many students who seek to build their skills for future educational and career endeavors. Now, in addition to many associate's degrees and professional certificate programs, community colleges throughout the country are offering select bachelor's degree programs, furthering the appeal of the community college route. However, despite many advantages to these programs they are not for everyone.
Degree Programs Around the Nation
The movement to allow community colleges to offer four-year degrees is borne out of the needs of the modern workforce. Education and economic officials recognize that with major gaps in the workforce in the areas of healthcare, energy exploration, and information technology in particular, new workers need to be trained. Community colleges represent an excellent opportunity to train these workers because they are typically at the forefront of educational innovation and are much more able to respond to the changing needs of the workforce than is a four-year institution.
This new wave of educational opportunity is
present in all corners of the country
. More than a dozen community colleges in Washington State now offer baccalaureate degrees. More than two-dozen two-year institutions in Florida offer four-year degree options. Texas, Hawaii, and West Virginia community colleges have gotten on board with offering bachelor's degree programs as well. In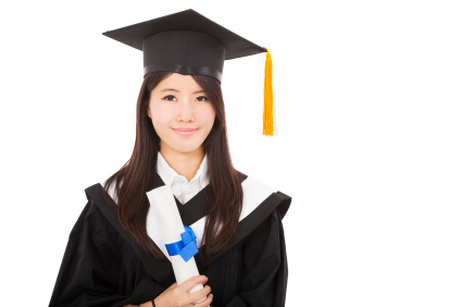 What is the latest on four-year degree programs at community colleges? We look at some of the states entering into this relatively new frontier, and why some are having a tough time selling the idea.
Community colleges have traditionally been considered the go-to place for two-year vocational degrees or general college coursework for students that have plans to transfer to a four-year college or university. However, these institutions of higher education are increasing their program offerings to include a smattering of four-year degree options as well. Although not without their share of opposition, the four-year degree is slowly but surely becoming more common at the community college level. Check out these states and schools delving into the frontier of the four-year degree program.
Chattanooga State Considers Addition of Five Four-Year Programs
A community college in
Tennessee
is looking at adding five new programs to their current catalog selections. The
Chattanoogan
reports that
Chattanooga State Community College
is considering the addition of four-year degree programs in a variety of high-tech fields. The president of the college, Dr. Jim Cantanzaro, applied for approval of the programs last summer, and is still waiting for a response from Tennessee Board of Regents.
The community college would like to add four-year degree programs in chemical process engineering, radiological sciences,
nuclear engineering
, technology management, and mechatronics engineering. The programs were specifically chosen based on the local employment needs of the current workforce. Dr. Cantanzaro made it clear the goal of the program addition was to fulfill those professional needs and not to transform Chattanooga State in a full-fledged four-year school.
Dr. Cantanzaro also explained that 60 percent of the material in the new degree programs would be "applied," meaning the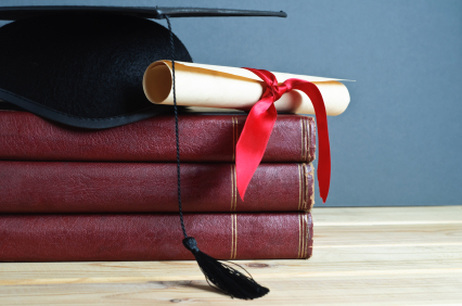 Which community colleges produce the greatest number of degrees? We analyze a report that details the top producing community colleges across the country.
Community colleges have become a main focus of higher education in recent years, as the United States strives to fill the workforce needs of the 21
st
century.
Completion rates for community colleges
are more important than ever before, as students must complete their training programs to become productive members of the global marketplace. To help prospective students locate the community colleges with the greatest odds of success, Community College Week releases annual analyses of the community colleges that produce the most associate degrees each academic year.
About the Analysis
The data for the annual Top 100 Analysis is collected by the National Center for Education Statistics. The list includes associate degrees earned during the 2010-2011 school year, with total degrees earned and breakdowns according to race. The breakdowns were handled by a two-question format students were asked to answer, according to the website for
Community College Week
. Students were first asked if they were of Hispanic or Latino heritage, and then they were asked to check off various races that applied to them, including African American, Native American and Asian American.
This year's analysis found record increases in the number of associate degrees earned over the past three years. As associate degrees appear to be on the rise,
certificate programs
, which can usually be earned in less than two years, seem to be on the decline. It is also interesting to note that the number of associate degrees earned at public community colleges was just 61 percent. Proprietary institutions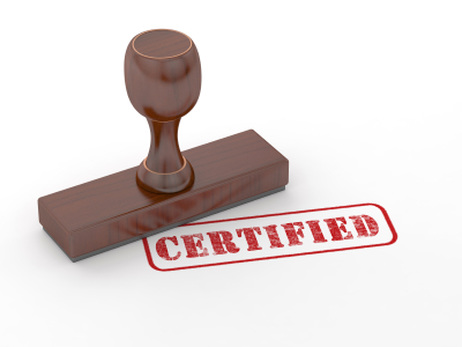 Forget the degree! Many community college students are landing good jobs with just a community college professional certificate.
While many college students today are opting for a
two-year degree over four years in school
, there is an even shorter option to consider. Community college students are finding that certificate programs can be completed in much less time, yet reap the same employment benefits as a full degree program. Check out these benefits of professional certification from your local community college.
Consider the Statistics
While many are still out of work in the United States, millions of jobs remain unfilled. Why? There are no skilled workers to fill the slots, according to a report at
CNN Money
. Employers need workers who can come right into a position with the necessary training and experience. However, much of that training is not available through four-year universities. Instead, students must turn to schools that are providing the specific training employers in the community require. This is the important void that community colleges are learning to fill – and often through certification and licensing programs.
Fast Turnaround
Community college degree programs typically take around two years to complete, but certification programs can take significantly less time.
AOL Jobs
estimates that most
certificate programs
range in length from six months to one year. In addition, coursework for these types of programs is often offered in the evenings or on weekends for students who are trying to juggle current family and professional responsibilities. In some cases,
classes can even be taken online
, prior to the certification examination.
Income Potential
Workers with certification typically earn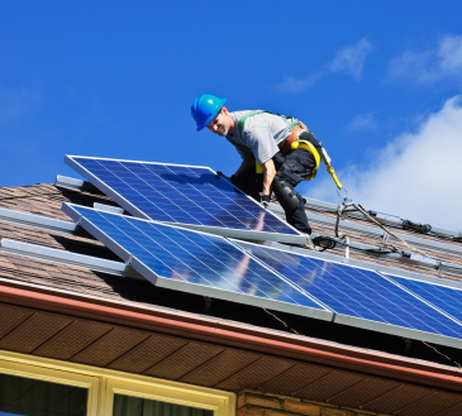 We'll look at some of the new programs, ranging from thermoforming plastics technology to events management, that will be offered by community colleges nationwide for this new school year.
In a constant effort to improve the quality of academics for every student that enrolls on their campus, community colleges from coast to coast are on the lookout for new programs to add to their course catalogue. This year, there are a number of new offerings at schools around the country, from those that celebrate the inner artist to practical programs designed to give graduates an upper hand in the workplace. Check out these new degree programs coming soon to a community college near you.
Kentucky Community College Offering Vet Tech Degree
In response to a community that is highly agricultural,
Owensboro Community and Technical College
will be adding a new
veterinary technician degree program
to its roster. This program will be the first degree in veterinary technology offered by a community college in Kentucky. The program, which will be funded by a $475,000 grant to Daviess and Hancock Counties, will fill a vital need in the state. According to the
Lane Report
, veterinary technicians are considered the fastest growing occupation in Kentucky currently. With only two four-year schools offering degrees in this field, there is a definite need to train up more professionals to handle the increasing employment need in the state.
"This veterinary program will be an outstanding addition to the curriculum offered at the Owensboro Community and Technical College," Kentucky Governor Steve Beshear told the Lane Report. "With a strong economic foundation in agriculture, western Kentucky needs qualified veterinary professionals, and I'm pleased the college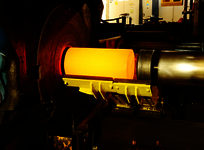 May 20, 2017
Corrosion technology is one of the hottest new industries community colleges are training for. Currently, only a handful of schools offer a program, but the field is open for new graduates.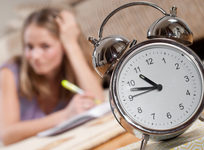 May 20, 2017
A recent report revealed that many California community college students take twice as long to get an associate's degree as is normally required. While community college is less expensive than attending a four-year institution, students who drag out their degree programs lose much of that savings in additional tuition, fees, textbooks, and lost wages. In this article, we examine the reasons why some students take so long to graduate.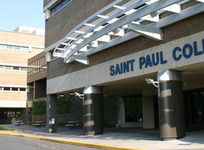 May 20, 2017
We take a look at the latest annual college rankings from Washington Monthly, which provide a list of the top community colleges in the country as well as four-year schools.