Community colleges offer a myriad of degree programs for students interested in creative careers. From glass blowing to fashion design, community college degrees are opening doors into many creative industries. Learn how you can prepare for a career in radio broadcasting, cosmetology or music at community college.
View the most popular articles in Creative Careers:
Learn about the new and dynamic music programs available at community colleges that explore more than just music theory.
While a wide array
community colleges
across the country offer traditional music programs in musical practice, theory, and study, many new community college programs are offering more unique and specialized musical education courses. Today, students can enroll in programs to study historically played instruments, or they can even enroll in courses that teach students how to become
employed
in the field of music management and production.
Edmonds Community College
offers a thorough and diverse array of music-oriented courses. Together, the Music Department of ECC established clear instruction goals, which include: "Giving students a solid foundation all facets of music, providing a range of performance and creative opportunities, offering diverse music theory and digital music courses, creating a dynamic, rich learning environment for students to pursue their passion for music and performing."
To guide students towards achieving and engaging in these goals, ECC provides a variety of performance opportunities and events. Most notably, ECC fosters positive programs for musical enrichment through organizations such as the symphonic choir, the jazz band and choir, and the jazz workshop. These groups, along with many others, serve to enhance student learning and performance experiences.
Adding to these support systems, ECC's Music Department also provides students with specialized acoustic fixtures in their music classrooms, various practice pianos and state of the art recording gear, in addition to ECC's state of the art recording studio with a digital interface that students can interact with through hands-on opportunities.
While many community college students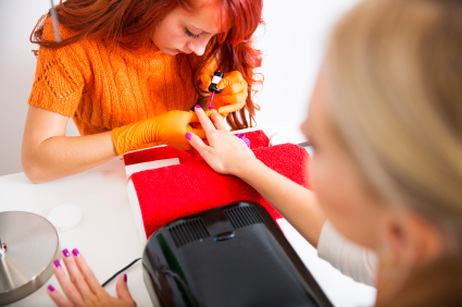 Learn about cosmetology programs in community colleges.
According to statistics from the National Accrediting Commission of Cosmetology Arts and Sciences, the field of cosmetology contributed to over 825,000 jobs in 2006, and these job numbers continue to grow. In fact, this study concluded that the employment rate of cosmetologists will grow at a faster rate than all other occupations' averages throughout the year 2016.
As jobs in cosmetology are on the rise,
community colleges
are implementing more cosmetology programs to provide students with necessary skills, education, and background to succeed in the field.
What is a Cosmetologist's Job Duties?
A cosmetologist is an individual who is certified to provide services to clients, which may include:
Hair Cutting
Hair Styling
Hair Coloring
Makeup Application
Nail Treatments / Manicures
Body / Skin Treatments
How Do I Become a Certified Cosmetologist?
In order to work as a cosmetologist, you must be state-licensed. To achieve this licensing, you typically must graduate from a state-licensed cosmetology program and pass an examination. Many community colleges across the country provide students with convenient and accredited programs to help students become licensed and certified practitioners.
How Do I Take the Certification Test?
As the requirements and certifications for cosmetologists vary from state to state, community college advisors can help students prepare and find the appropriate resources for state testing. For example, as the
Houston Community College
Systems explain, "Students who successfully complete the entire curriculum, and have met the required clock hours are qualified to take the examination for licensing given by the Texas Department of Licensing and Regulation." After completing the examination, "those who are approved by the state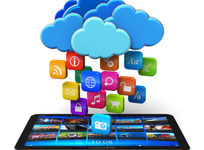 February 08, 2017
Community college students: there's an app for that! Enjoy a sampling of the interesting mobile apps that are coming from community colleges.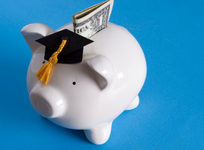 February 08, 2017
Is your prospective college expensive or a bargain? We analyze a recent report from the U.S. Department of Education that outlines which community colleges are the most expensive and which are the most affordable.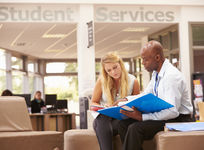 February 06, 2017
The opportunities you take in community college will help to shape the rest of your life, so don't be a passive observer! Take control of your community college education.