Community college health insurance can save you more than $1,000 each year. Learn more about the coverage and policies offered right through your community college campus.
While those on Capitol Hill continue to debate the pros and cons of the proposed national
healthcare
plan, community college students need to find affordable options for health coverage today. Most community colleges offer or even mandate health coverage plans for qualified students – but are these plans a good choice for your health and pocketbook? In fact, depending upon your specific community college, enrolling in your campus' health insurance plan could save you $1000 or more annually!
Community College Health Insurance vs. Individual Policies
Community colleges are able to offer their students group policies, which typically translate into more affordable premiums and better coverage than individual health insurance policies. However, just how much can you save by opting for your community college's coverage?
Some states leverage a large number of their community colleges to provide their students with the best health insurance rates. For example, the
Community College League of California
(CCLC), which currently has 69 campuses in its league, allows students to purchase health insurance at $88 per month.
In evaluating
CCLC's insurance benefits
, the policy is a PPO with a low yearly deductible of $250. While there is a maximum lifetime benefit per each accident or sickness of $50,000, the other benefits are very comprehensive. For example, the policy pays for 100% of ambulance service and 80% of most medical services, and the co-pay for a standard doctor visit is only $25.
If a non-smoking male California student between the ages of 18 - 22 was to obtain the same type of health insurance coverage on his own, the costs for comparable coverage would average approximately $210 per month.
By obtaining insurance through CCLC, the average student can save nearly $1500 per year! In this example, as well as in many other states, obtaining health insurance through your community college is a good deal indeed.
Benefits of Community College Insurance
While the
affordability of community college
insurance is certainly a major perk, another advantage is the fact that students do not need to undergo a medical exam or answer medical questions in order to obtain coverage. This is especially helpful for those who have a pre-existing medical condition that would otherwise preclude them from obtaining coverage or result in extremely high premiums.
In addition, according to a report issued by the
University of California
, health insurance helps students who may become injured or ill stay in school and continue onwards with their education. Without health insurance, students may prematurely withdraw in school. In fact, according to the University of California, among students who
drop out of school
, 25% of these cases are related to health issues.
When You May Not Qualify for Community College Health Insurance
Unfortunately, not all students are eligible to receive community college health insurance. In most states, students must be enrolled in a minimum number of courses in order to be eligible for the group insurance.
For example, students must be enrolled in a minimum of six credits in order to qualify for coverage through the Community College League of California.
Middlesex Community College
in Massachusetts, students who are not enrolled in a minimum of nine credits are not eligible for University Health Plans.
If you do meet the minimum enrollment requirements, however, obtaining health insurance through your community college is good for your health – and your wallet!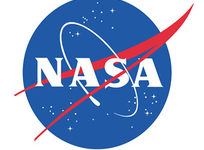 May 18, 2017
Some community college scholars have been selected by NASA to design robotic rovers. Learn about the program and some of the students selected.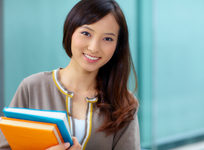 May 18, 2017
A recent study by Sallie Mae shows that many of the families choosing community college for their students today are in income brackets over $100,000. We'll explore possible reasons for the demographic change.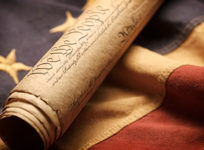 May 18, 2017
We examine the debate currently brewing in the Michigan legislature over whether to allow Michigan community colleges to offer four-year degrees. Are these degrees constitutional?