Controlling a Career in Robotics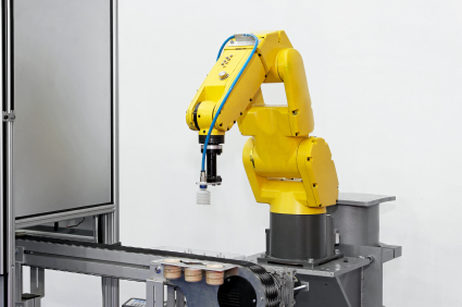 Community colleges are paving the way for exciting careers in robotics. Learn more about the programs that could train you to be a robotics professional.
Robotics is an exciting, dynamic field that utilizes robots in a variety of industries. Today, robots can be used in manufacturing, transportation, safety research, mass production and even surgery. This field offers a wide range of employment opportunities to those who are properly qualified to work in robotics.
Fortunately, many community colleges are now recognizing the importance of this field of study and providing their own programs in robotics to train students for a lucrative career in the industry.
About a Robotics Career
Robotics Technicians – These professionals typically hold a two-year degree and are trained on the job in apprenticeship programs, as well as through classroom study.
Robotics Engineers – These individuals usually earn a four-year degree from an accredited institution and may go on to earn a graduate degree or professional certification in their field.
Both of these professions have a wide range of options within their chosen industry, including medical robots, air traffic management and medical care. Industries in search of professionals with training in robotics include the
auto industry
, agriculture and
health care
. Manufacturing is another area that uses robotics in a number of ways.
Because the robotics field is wide open, there are plenty of good job opportunities for those interested in this profession. However, before you can secure a position in robotics, you must have the necessary training employers seek. This is where community colleges can play a critical role.
Ivy Tech Community College
recently introduced their Motoman Robotics Instructor Training (MERIT) Center for students interested in pursuing a career in this field. According to
Robotics Online
, the Ivy Tech campus will begin offering the DX100 Basic Programming course, with possible expansion to other courses and campuses.
Doug Schenher, vice president of Motoman Robotics, told Robotics Online, "We are very excited about collaborating with Ivy Tech and manufacturers in central Indiana. We view Ivy Tech as an extension of our Motoman training department. With an installed base of more than 1,000 robots in this area, this is a significant win for the regional workforce and manufacturers."
Thomas Snyder, president of
Ivy Tech Community College
is equally pleased with the collaboration. Snyder told Robotics Online, "Robotics is critical to Indiana's advanced manufacturing sector and as companies strive to increase efficiencies, the use of automated technologies will continue to grow."
Ivy Tech isn't the only two-year institution hopping onboard the robotics bandwagon. In Alabama, a new Robotics Technology Park is underway near the
Calhoun Community College
campus. According to a report at
Alabama Live
, the construction of the facility has peaked the interest of Massachusetts Institute of Technology. MIT recently contacted the president of Calhoun, Marilyn Beck, to find out if the college would be interested in partnering with MIT to provide short-term training at the park.
The Robotics Technology Park is one of a kind and has garnered plenty of attention across the country. The purpose of the park is to meet the needs of business and industry, as well as train students for future careers in robotics. Beck said, "We're already having a great deal of excitement on the part of students about the robotics center. And they are telling our recruiters now that they are coming to Calhoun to take robotics programs. And it's not open yet."
In the Midwest,
St. Louis Community College
is also providing students with the opportunity to study in this expanding field. According to the college website, the Associate in Applied Science Degree in Robotics Technology is a 67-hour program that prepares students for careers in automation, robotics and mechanics. This degree program qualifies graduates to work in industries like aerospace, automotive, petroleum, heavy equipment and food processing. With so many career options to choose from, graduates from the St. Louis program have many opportunities waiting after graduation.
The college website states that students entering the robotics program should have:
Basic math and analytical skills
A mechanical aptitude
An interest in computer applications
The course load is similar to an engineering program, although math is not as emphasized. Students also have the option to substitute six credit hours with relevant work experience.
Robotics is a growing field that employs individuals from a variety of backgrounds. A two-year degree in robotics from an accredited community college may be just the training you need to jumpstart your career. Check out the programs at one of the colleges listed above or contact a community college in your area to find out what types of robotics programs they have available.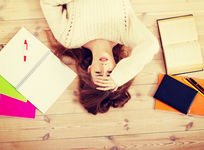 To a graduating high school senior, grades are everything. But how do colleges view bad grades and can you still get into college without a perfect GPA? Keep reading to find out.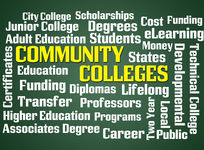 Though homeschoolers often get a bad rap, they are some of the highest performing students in the country - especially in college. Keep reading to learn more about community college for homeschoolers including tips for applying and preparing for college.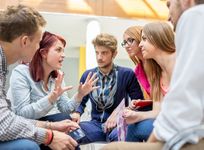 Remedial education exists to help struggling students succeed in college-level classes. Unfortunately, the existing model may be doing more harm than good. Keep reading to learn more about the history of remedial education and what community colleges are doing to change it.