Academics, extracurricular activities, housing and more: be savvy about all facets of attending community college. Get tips on making the dean's list, find ways to benefit from community college outside the classroom, and analyze the latest data on graduation and employment rates.
View the most popular articles in Student Issues / Attending College:
We examine the "Make it Personal" Campaign initiated by the American Association of Community Colleges to improve retention rates by educating students on pregnancy planning and prevention. This is a timely subject in light of other contraceptive debates raging currently.
Few would argue that
community college completion rates
in this country are currently in the dismal range, but not all would agree on how to bring those rates up to par. One somewhat controversial initiative is striving to increase college graduation rates by placing focus in a whole new area – the rate of unplanned pregnancies among community college students. To that end, the American Association of Community Colleges has launched a national campaign to reduce unplanned pregnancy in hopes of increasing the number of students who finish a community college program.
"Make it Personal" Gathers Support
The new "Make it Personal: College Completion" campaign was initiated by the American Association of Community Colleges with financial support from the National Campaign to Prevent Teen and Unplanned Pregnancy. According to
USA Today
, the campaign material makes its point through "edgy material" designed to speak directly to today's community college student. The goal of the program is to encourage community college students to "make smart decisions about sex and relationships." This particular project is geared toward young adults and strives to be non-political by avoiding controversial subjects like abortion.
According to a report at
Inside Higher Ed
, the campaign originally launched in 2010 and includes a twofold approach to educate college students about pregnancy planning. The first approach assists colleges with the incorporation of pregnancy planning into regular college curriculum, through classes like biology,
business management
and communication. To date, five colleges have received grants of as much as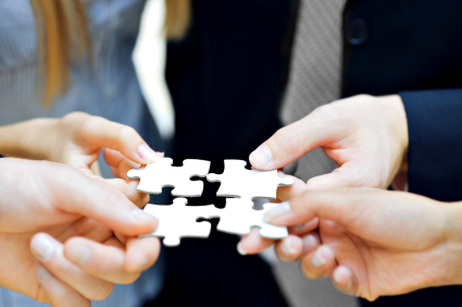 A new report from the Center for Community College Student Engagement provides insight into assessment criteria community colleges can use to improve completion and student success rates.
President Obama highlighted the important role community colleges play in today's workforce in his
recent State of the Union address
, but to achieve the lofty goals set by the President, colleges need tools in place to ensure students entering their doors can succeed. A recent report from the Center for Community College Student Engagement discovered that most schools know what is needed, but not all have successfully implemented those tools on a broad enough scale to help the majority of their students. Check out what community colleges nationwide are striving to offer their students now, and what they can add to give their students even better odds of success.
A Matter of Degrees: Promising Practices for Community College Student Success
The CCCSE report, titled, "A Matter of Degrees: Promising Practices for Community College Student Success," consolidates four different surveys into a single, comprehensive report. According to a report at the University of Texas website, the report includes data from the Survey of Entering Student Engagement (SENSE), the Community College Survey of Student Engagement (CCSSE), and the Community College Faculty Survey of Student Engagement (CCFSSE). The report also included preliminary findings from the Community College Institutional Survey (CCIS).
The report compiled information from 75,000 entering students and 440,000 experienced students throughout 2011. Approximately 35,000 faculty members also provided data for the report, and information was collected from a total of 228 community colleges. The data was compiled and analyzed by CCCSE, where it was consolidated into the single "Matter of Degrees"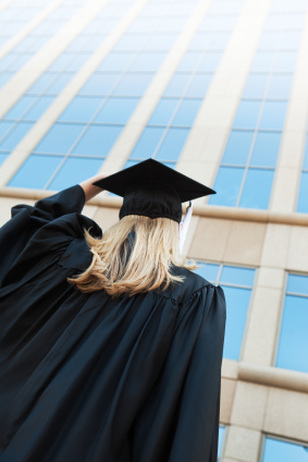 A new report released by the deputy governor of the state shows that only one in five community college students actually complete their degree programs on time.
Community colleges have traditionally been a means for the
budget-conscious
to pursue a higher education and a
well-paying job
after graduation. However, if the student does not end up finishing his degree or certificate program, he gains little more than excessive debt - and no credentials to get the job he needs to pay off his
school loans
. In the state of Illinois, the number of community college students who find themselves in this position is alarmingly high – so much so that the lieutenant governor of the state, Sheila Simon, wants to write new legislation to significantly improve
community college graduation rates
over the next decade.
Focus on the Finish
The new report released by Simon's office, titled, "Focus on the Finish," provides statistics on current graduation rates at Illinois community colleges, as well as recommendations to improve those numbers. Nearly one million students enroll in Illinois community colleges every year. According to Lt. Governor Simon's website, the report shows that four out five recent high school graduates in Illinois who attend community college do not earn their degree or certificate within three years.
"We're doing a good job of getting all types of students into the doors of community colleges," Simon stated on her website. "But now we need to do a better job of moving them across the stage at graduation with a
certificate or degree that leads to a good-paying job
here in Illinois."
Simon explains that there are currently 142,000 jobs
After 80 years and a powerful program, Grand Rapids Community College cites scheduling conflicts and compliance challenges in bringing its football tradition to an end.
While not every community college boasts a robust sports program, those that do provide an outlet for
student athletes
to come and compete while getting their post-secondary education. Unfortunately, one Midwestern school has found that despite a long and illustrious history, they can no longer support the football program that has been an integral part of campus life.
Grand Rapids Community College
has bid a sudden farewell to their football program this year, after enjoying an 80-year tradition and plenty of notoriety through individual athletes and numerous winning seasons.
The Announcement is Made
According to a report at mLive.com, the announcement to end the football program was made by the president of Grand Rapids Community College, Steven Ender. Ender also issued a formal press release, after talking with the coaches and players involved in the football program about the school's decision. In the press release, Ender cited the following reasons for bringing Grand Rapids football tradition to an abrupt halt:
With games now played in Illinois, Iowa, North Dakota and Georgia, the school was no longer able to spend the time or money getting the football team and staff to games further from home. In some cases, student athletes and coaches were spending up to 19 hours on a bus to get to a single game.
Many of the student athletes that came to the school to play football faced severe personal obstacles, including finding the means to pay for off-campus housing, since many came from out of state.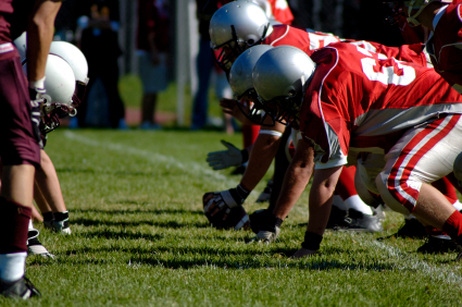 If you are an athlete hoping to go pro, our complete community college athletics guide can help you get started on the right foot, literally!
Benefits of Sports at Community College
The addition of a robust athletics program at community colleges offers a host of benefits to students, as well as the school. While these programs are not traditionally big money makers for the colleges, the advantages offered may make the cost of the programs worthwhile to many college campuses.
David Mollahan agrees. The president of Marion Military Institute told the Times, "It's beneficial to higher education. Our programs, I think, are worth it."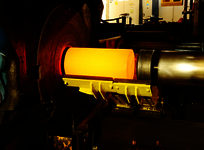 May 20, 2017
Corrosion technology is one of the hottest new industries community colleges are training for. Currently, only a handful of schools offer a program, but the field is open for new graduates.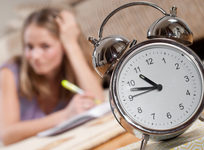 May 20, 2017
A recent report revealed that many California community college students take twice as long to get an associate's degree as is normally required. While community college is less expensive than attending a four-year institution, students who drag out their degree programs lose much of that savings in additional tuition, fees, textbooks, and lost wages. In this article, we examine the reasons why some students take so long to graduate.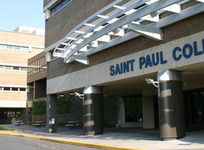 May 20, 2017
We take a look at the latest annual college rankings from Washington Monthly, which provide a list of the top community colleges in the country as well as four-year schools.