Academics, extracurricular activities, housing and more: be savvy about all facets of attending community college. Get tips on making the dean's list, find ways to benefit from community college outside the classroom, and analyze the latest data on graduation and employment rates.
View the most popular articles in Student Issues / Attending College: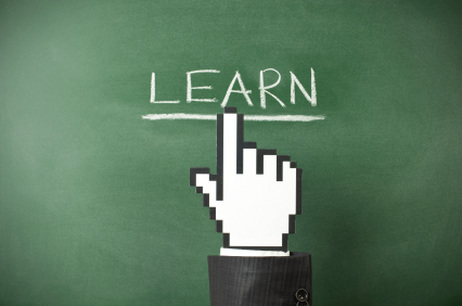 We'll explore the many online resources available for community college students, offering everything from time management strategies to online tutoring in specific subjects.
Community college can be a busy time for students, whether they are adults juggling work and
family responsibilities
, or
recent high school graduates
adjusting to the next phase of their academic careers. The good news is there are many resources available to help community college students succeed, and many are as close as their laptops. Take a peek at 10 valuable online resources that community college students can use to their benefit.
Equipping Students for Online Adventures
Before you can take full advantage of all the wonderful online services available to community college students today, you need to be sure your computer is up to the task. There is even online services for this purpose, helping students outfit their PCs and laptops with all the hardware and software necessary to connect with their schools. For example, Richland Community College in Illinois offers remote tools to help students with both Windows and Mac systems get connected.
Obtaining and Using Administrative Information
Navigating the administrative maze of higher education has become significantly easier with online tools to guide the way. At
Edmunds Community College
in Washington, students can use their computers to do everything from registering for classes to ordering transcripts. In addition, the school's website offers students the opportunity to check out the school calendar, upcoming school events and the latest from the athletics department.
Getting a Jump on Textbook Tutoring
Shopping for textbooks has always been a somewhat stressful and expensive event for college students, but not any longer. Thanks to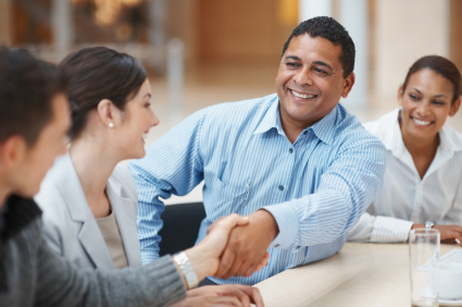 Should community college students be assessed on their workplace readiness skills at the same time they are earning a degree? One North Carolina community college is considering it.
College students learn plenty in the years they spend on campus. But do the lessons learned at school prepare them for a professional life after their studies? Maybe not, according to at least one community college, which has plans to give their students a healthy dose of work readiness skills at the same time they are earning their degree.
Workplace Readiness Certificates
Asheville-Buncombe Technical Community College
has provided students with many of the skills necessary to land jobs in the local workforce. Next year, the school will add a new type of certification to their repertoire – a workplace readiness certificates. Students will earn this certificate by demonstrating "soft skills" that employers tend to look for as well, such as punctuality, teamwork and time management. According to
Inside Higher Ed
, those skills will also begin to play a role in the grades students earn in some of their classes at the college.
The North Carolina school is leaving nothing to chance as it prepares faculty to evaluate students for the skills employers are looking for. The school has designed a template to assist professors in assessing primary workplace skills, including:
Communication – use of oral and written skills to clearly communicate thoughts and ideas
Effort – demonstration of strong work ethic and preparedness for assignments
Quality of Work – applicable to classroom work and academic performance
Attendance – ability to manage oneself
Time Management – punctuality, preparedness, handing in assignments on time
Professionalism – image put forth by student in terms of actions, appearance and attitude
Professors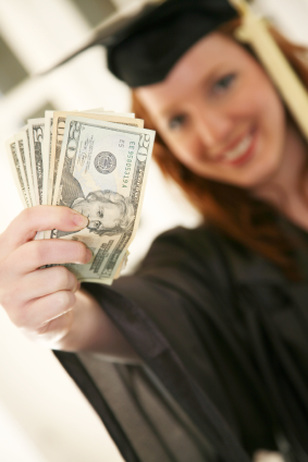 We look at the recommendations for improving completion rates in a new report issued by the Complete College Ohio Task Force, which includes financial incentives.
Getting kids to college is only a part of the equation when it comes to higher education. Whether a student enrolls in community college or a four-year school, the goal is to get that student to leave the institution with a degree firmly in hand. Unfortunately, that event does not occur nearly as often as educators would like. As the quest to
improve college completion rates
kicks into high gear, a task force in Ohio has some recommendations for schools looking to get more of their students on the path to graduation.
About the Complete College Ohio Task Force
College completion rates in the state of Ohio are some of the lowest in the country, with Ohio ranking 38th on the spectrum of graduating college students, according to the Ohio Higher Ed website. To determine why completion rates are so low – and what can be done to improve them – the Ohio Board of Regents partnered with the university system in the state, which includes community colleges and adult education centers as well as four-year institutions.
The newly formed Complete College Ohio Task Force was given the responsibility of studying the reasons behind the dismal graduation rates. The committee then put forth a list of recommendations to improve those rates. While the recommendations were specifically for Ohio colleges, the recommendations are equally relevant for other colleges across the country.
When the task force began their work, the Ohio Higher Ed website reports that the group was divided into three subsets:
Take advantage of the many activities community colleges offer outside the classroom, from community service to the arts.
Thinking about community college? Consider this – there are numerous ways to benefit from a community college education outside the classroom environment. With a wealth of extracurricular activities to choose from today, you'll never be at a loss for how to fill your time. Check out these valuable ways to benefit from your local community college outside the classroom.
Log Some Service Hours
Many community colleges offer students the opportunity to flex their volunteer muscles through a variety of community service projects. According to the American Association of Community Colleges, volunteer work offers a myriad of benefits to students, including the ability to engage in the civic community and learn new skills they can take with them after graduation. This organization now promotes service learning to more than 1,200 schools nationwide. Service options might include work with specific organizations in the area or individual projects organized by the community college and based on the specific needs of the local neighborhood.
Take in a Concert
Community colleges with robust
music departments
might feature a wealth of musical offerings from their students throughout the year. Choose from a variety of genres, including jazz and classical, as well as both vocal and instrumental music performances. In addition, many community colleges host visiting musical artists throughout the year, giving students in and out of their music programs the chance to dabble in different musical styles.
Exercise Your Competitive Spirit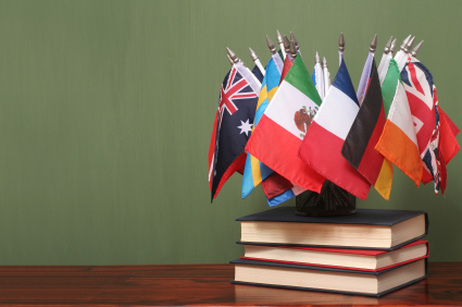 We examine a recent study by Michigan State University that shows community colleges are becoming more globally minded, as well as specific schools that offer a global focus.
The arrival of a global economy has increased the need for higher education that is more globally focused today. A new study suggests that community colleges are answering that call, providing students with education and experiences that have a much longer reach than ever before. Many individual schools are also answering the need for
global education
directly, with the introduction of programs that help students expand their horizons – and their world – from their own local community college campus. With plenty of options to choose from today, community college students can rest assured the education they receive will prepare them for a future in a world that has become larger and smaller at the same time.
Study Indicates International Business a Focal Point at Community Colleges
The recent study was conducted by researchers at Michigan State University. According to the MSU website, the study found that in 2008, only about 51 percent of community colleges in the country were offering basic courses in international business. In just four years, that number has skyrocketed to 85 percent. With a significant number of college students in the United States attending community college today, those findings show the country is on the right track to cultivating a more globally-minded workforce in the future.
"The most important takeaway is that we as a nation appear to be putting funds into community college education to infuse a global mindset in a much larger way than in the past few years," Tomas Hult, director of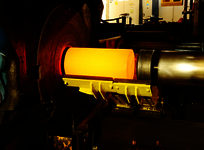 May 20, 2017
Corrosion technology is one of the hottest new industries community colleges are training for. Currently, only a handful of schools offer a program, but the field is open for new graduates.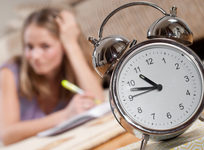 May 20, 2017
A recent report revealed that many California community college students take twice as long to get an associate's degree as is normally required. While community college is less expensive than attending a four-year institution, students who drag out their degree programs lose much of that savings in additional tuition, fees, textbooks, and lost wages. In this article, we examine the reasons why some students take so long to graduate.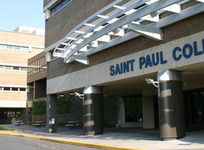 May 20, 2017
We take a look at the latest annual college rankings from Washington Monthly, which provide a list of the top community colleges in the country as well as four-year schools.