Academics, extracurricular activities, housing and more: be savvy about all facets of attending community college. Get tips on making the dean's list, find ways to benefit from community college outside the classroom, and analyze the latest data on graduation and employment rates.
View the most popular articles in Student Issues / Attending College: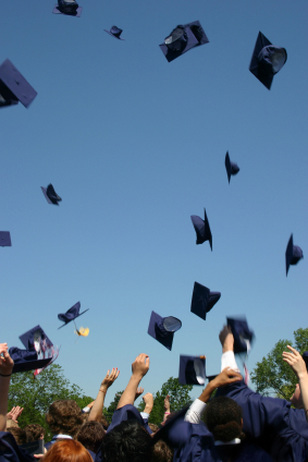 Community colleges do not traditionally boast high completion rates, but there are many ideas in the works at schools across the country to bring those rates up. We look at a few that are making headlines today.
Community college completion rates have been a concern since President Obama made these two-year schools a focus in efforts to increase the number of college graduates in the U.S. The truth is that most community colleges currently see relatively low completion rates, due to a myriad of factors working against students attending these schools. The good news is there are many ideas on the table for improving community college completion rates nationwide. Check out these 10 ideas for increasing community college retention that are slowly being put into practice by community colleges across the country.
Adding Dual-Enrollment Programs
Dual-enrollment programs
allow high school students to earn college credits before they earn their high school diploma. In some cases, the college courses are offered free of charge, depending on whether the state is willing to pick up the tab through special student funding. Other schools charge a nominal tuition fee, which is much lower than what high school graduates can expect to pay. Students that earn college credits during high school are much more likely to see their degree program through to completion.
Collecting Data
The
American Council on Education
encourages community colleges to join the initiative, "Achieving the Dream: Community Colleges Count." The initiative uses measurable data to promote higher student success, particularly among low-income and minority students. Around 130 community colleges nationwide have signed onto the initiative thus far. Some of the schools involved are already showing impressive improvement in student outcomes.
Increasing Accountability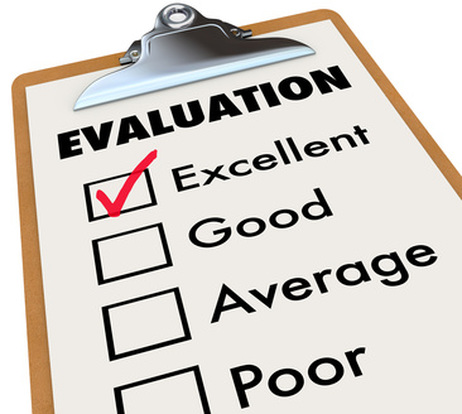 We examine the new scorecard system developed by community colleges in California, which provide data on student performance in community college and after. How do California schools stack up?
Interested in learning how community colleges throughout the state of California are performing? Now, it is easier than ever before to check on the progress of these schools, through a new scorecard system, that provides measurable date regarding student performance and success. The new web-based scorecards, which were recommended by the Student Task Force, provide statistics on
completion and persistence rates
, as well as other significant data.
About the New System
According to
Inside Higher Ed
, the new scorecard system was created in the midst of a series of reforms to improve the
California Community College System
overall. The scorecards represent an effort by community colleges to become more transparent to the general public, so that students considering higher education will be able to make more informed choices about schools in the state. There is also a hope that the accountability associated with the scorecard system will motivate schools to raise the bar on student performance and completion rates.
Community colleges have traditionally provided a cost-effective means of pursuing higher education for students of all backgrounds and income levels. However, reports of dismal completion rates, coupled with the system's inability to accommodate all students in recent years, has placed greater scrutiny on the value of these schools. The current administration's focus on community college as a means of turning out more college graduates has also created a need for more accountability for these schools.
The Purpose of the Scorecards
Brice W. Harris, chancellor of the California Community College System, told Inside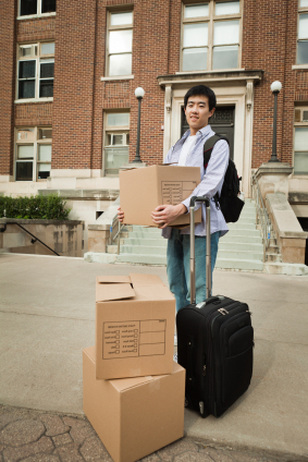 We analyze the Community College Week report about the trend toward campus housing at community colleges nationwide and what it means for prospective students.
Campus housing has traditionally been seen as a privilege reserved for students of four-year colleges and universities. However, as the demand for affordable postsecondary education continues to rise, so does the
availability of campus housing on community college campuses nationwide
. While the number of community colleges offering on-campus living is still relatively small, the number is steadily growing. Why the sudden interest in dorm living from community college students? There appear to be many reasons for this rising trend.
The Demand for On-Campus Housing
A recent report from Community College Week highlights the increasing demand for
on-campus housing
many community colleges are now facing. According to the report, around 80 community colleges currently offer residence halls or dormitories, which is a relatively small percentage of the more than 1,200 community colleges across the country. However, more schools are announcing plans for building housing on campus, as community colleges are working to increase their presence as a viable postsecondary alternative to more expensive four-year schools.
Many community colleges are now recruiting
student athletes
and boasting specialized programs that draw students from outside their immediate area. Without the ability to commute, these students are now on the hunt for affordable housing around the community college campus. On-campus dormitories and apartments have become the best solution for many schools today. As other schools see the popularity of campus housing, they are also implementing plans to construct their own housing to remain competitive in the community college market.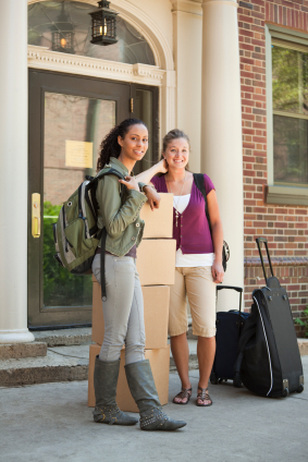 With another community college planning to open campus housing for the next academic year, we analyze the pros and cons of campus housing for community colleges.
In an effort to provide a more complete college experience to students, many community colleges are adding
student housing
to the campus map. College dormitories have been a mainstay at four-year colleges and universities throughout their history, but housing at a community colleges – home of the adult college student – is a relatively new idea. Are
community college dormitories
a good idea? Many schools and students are responding to that question with a resounding "yes."
Community colleges are responding to a desire from students for more campus housing. The report in Diverse Issues in Higher Education stated that in 2000, 225 community colleges across the country offered dormitories on their campuses. By 2010, that number had increased to 260 schools. Just two years later, in 2012, that number had risen sharply to 391 two-year institutions. If the numbers are any indication, demand for
campus housing at community colleges
is on the rise.
Community Colleges Weigh Campus Housing Benefits
Although the addition of dormitories is growing at community colleges nationwide, the total number of campuses boasting student housing is still too few to collect good evidence on whether these dorms will pay off for schools. However, a report at the
Glens Falls Post-Star
found that many community colleges think the addition of dormitories is a positive one for two-year schools. Of the 30 community colleges in the state of New York, 15 now offer some type of on-campus housing to students.
According to the report, community colleges may enjoy significant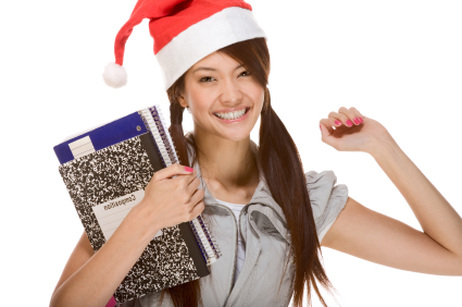 We are inspired by some of the special holiday events and service projects scheduled at community colleges around the country.
Community college campuses were home to many festive gatherings this holiday season, getting in on the holiday action. From festive concerts to service projects designed for the season, these schools are showing their students what the winter months are all about. Check out the fun, festive and family-oriented events available at some community colleges around the country.
Shop 'til You Drop at Community College Craft Fairs
Arts and crafts abound at community colleges this time of year, offering Christmas shoppers the opportunity to pick up something truly unique for friends and family members. Auburn Pub reports that Cayuga Community College in Auburn, New York, recently hosted its annual Holiday Festival Craft Show, which features handmade clothing and accessories, holiday decorations and fresh baked goods. The show is celebrating its 39th year in style, with live entertainment and food vendors to keep everyone in the holiday spirit.
St. Charles Community College
in Missouri also hosted a holiday craft bazaar, according to a report at the school's
website
. The show, which was free to the public, was held at the gym on the community college campus. Vendors offered an array of handmade goods, and some even provided free demonstrations of their craft. Shoppers found a wide selection of
jewelry
, quilts,
photography
and other craft items. All of the crafters featured at the bazaar can also be found on Etsy, an e-commerce site for artisans and crafters to sell their wares.
Say "Cheese" at Mott Community College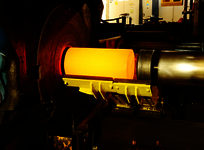 May 20, 2017
Corrosion technology is one of the hottest new industries community colleges are training for. Currently, only a handful of schools offer a program, but the field is open for new graduates.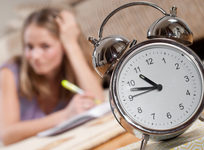 May 20, 2017
A recent report revealed that many California community college students take twice as long to get an associate's degree as is normally required. While community college is less expensive than attending a four-year institution, students who drag out their degree programs lose much of that savings in additional tuition, fees, textbooks, and lost wages. In this article, we examine the reasons why some students take so long to graduate.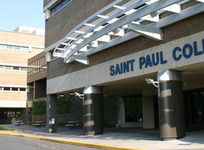 May 20, 2017
We take a look at the latest annual college rankings from Washington Monthly, which provide a list of the top community colleges in the country as well as four-year schools.