Student Issues / Attending College
Academics, extracurricular activities, housing and more: be savvy about all facets of attending community college. Get tips on making the Dean's list. Find ways to benefit from community college outside the classroom. Analyze the latest data on graduation and employment rates. Plus news from journals, blogs and more.
View the most popular articles in Student Issues / Attending College: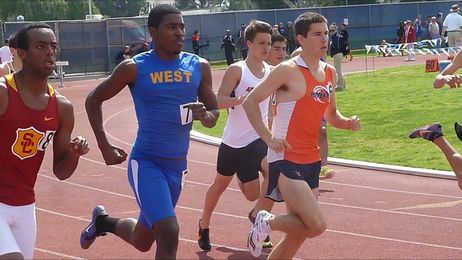 Learn about athletics in community colleges - what sports are typically offered and their role in the student experience.
Community colleges enroll between 11 and 12 million students annually, of which over 50,000 participate in intercollegiate athletics. Almost one half of community colleges have intercollegiate sports programs. Community colleges are moving toward greater participation in athletics, either by starting new programs or expanding existing programs. The programs vary considerably, both in the type and number of sports available. After discussing the regulation of community college athletics and providing some examples of athletic programs, this report examines the case for athletics in the community college setting.
National Junior College Athletic Association
The National Junior College Athletic Association (NJCAA) regulates intercollegiate athletics of community colleges. It is the community college counterpart of the National College Athletic Association (NCAA), which oversees athletics at four-year institutions. The organization's goal is to promote athletics as a valuable component of the educational experience at community colleges. The NJCAA has 530 member colleges participating in 15 men's and 13 women's sports. There are 50 national championships and nine football bowl games.
Community college students have an opportunity to participate in numerous intercollegiate sports. Presently, the following sports are sanctioned by the NJCAA:
For men and women:
Basketball
Bowling
Cross country
Golf
Half marathon
Indoor track and field
Lacrosse
Outdoor track and field
Soccer
Swimming and diving
Tennis
Also for men:
Baseball
Football
Ice hockey
Wrestling
Also for women:
Fast pitch softball
Volleyball
Examples of Community College Intercollegiate Athletic Programs
Few generalizations can be
We look at why millions of Americans are choosing community college over a traditional four-year school today.
Many students enroll in community college with the intent of transferring to a four-year school. Of those who do, many succeed, and yet traditional colleges and universities continue to overlook them. Read on to learn more about why more community college students don't transfer schools and to receive some tips for making the transfer yourself.
Community college is the only option for many students who either can't afford a traditional four-year university or who need a more flexible school environment. Just because community college is different, however, doesn't mean that its students matter any less. The Aspen Prize exists to encourage community colleges to do more for their students and to continually strive for improvement.