Academics, extracurricular activities, housing and more: be savvy about all facets of attending community college. Get tips on making the dean's list, find ways to benefit from community college outside the classroom, and analyze the latest data on graduation and employment rates.
View the most popular articles in Student Issues / Attending College: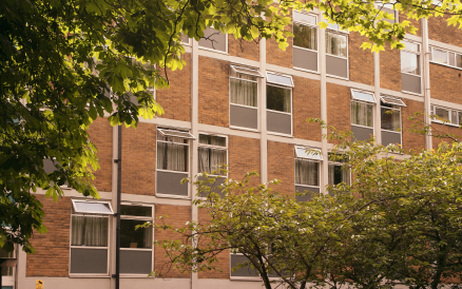 Just a few short years ago, community college dormitories were a rarity. Today, more and more community colleges are building student housing, with an array of benefits for students. Learn about who is jumping onto the dorm bandwagon.
Community colleges have historically provided a much different environment than the traditional four-year university. One of the biggest differences between the two is that students at community colleges do not tend to live in a single community on or near the college campus. However, many community colleges across the country are tuning in to the advantages
on-campus housing
can provide to students of all ages. This article will explore the new trend of living on a community college campus and some of the schools around the country that are adopting this model for a richer, more community-oriented academic environment.
Benefits of Living On Campus
Community colleges are now realizing some of the benefits of living on campus that four-year colleges have known for generations, including:
Better proximity to college resources like the library and recreation center
Exposure to international lifestyles that comes from living near fellow students from around the globe
The ability to fully immerse oneself in the college experience by remaining in the environment after classes are finished for the day
Ease of meeting other students and building relationships with those in a similar season of life
Apartments or dormitories that are often fully furnished and affordable, providing an economic housing option to cash-strapped students
Today, many community college students are beginning to enjoy these benefits as their school campuses are adding housing to the mix. We will take a look at some of the specific colleges that allow students to live on campus or are adding housing options in the near future.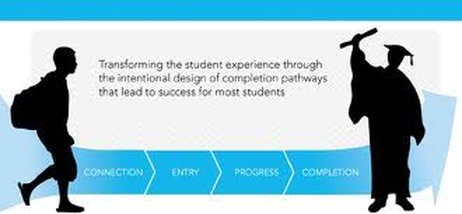 President Obama has ambitious goals of graduating five more million students from community colleges by the close of this decade. Can our country do it? A new initiative called Completion by Design says, yes we can!
President Obama
has announced an ambitious plan to graduate an additional 5 million community college students by 2020. To achieve this end, the President has raised the level of awareness about the benefits of community colleges and issued grants and other funding to
raise enrollment levels
across the country. However, getting more students into college is only the first part of the battle.
Low Completion Rates a National Problem
Graduation rates for community colleges
are currently dismal at best, with less than one-quarter who enroll in a college graduating from a degree or certificate program within three years, according to a report at the
Houston Chronicle
. That figure varies throughout the country, with some states seeing even lower numbers in their graduation rates. For example,
Texas
faces s a community college graduation rate of just 12 percent within three years, although that number goes up to 30 percent within six years. Still, if community colleges are to truly raise up a workforce that can compete in the
global economy
, they must do much better than the status quo.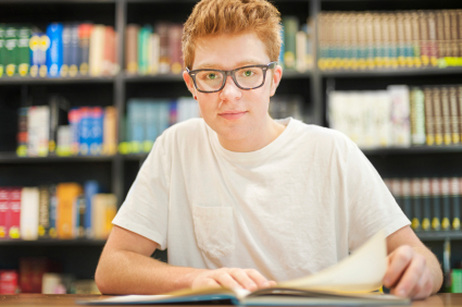 As community colleges continue to grow in popularity, some campuses are experimenting with how they can improve learning. Be inspired by three case studies that follow the successes of community colleges in their quest to take learning to a new level.
The significant role community colleges will play in the country's economy has been underscored by the White House over the past few months with the
first annual community college summit
taking place in Washington this fall. However, in order for community colleges to become the relevant player that
President Obama
wants them to be, the current dismal
graduation rates at community colleges
across the country will need to increase. To that end, the initiative known as "Achieving the Dream" has been implemented to recognize community colleges performing above national standards and use those tools to elevate other colleges to a higher level as well.
Achieving the Dream
is committed to assisting community colleges better serve their students so more students can realize academic and professional success. Colleges participating in the movement agree to carefully analyze their current procedures and student outcomes and develop and implement new strategies to improve student outcome overall.
In addition, participating colleges agree to monitor their progress and report their findings to Achieving the Dream so that other colleges can benefit from their knowledge and experience. This year, the organization learned three important lessons on improving learning from two of the participating community colleges in their pool.
Reducing Achievement Gaps = Increased Student Retention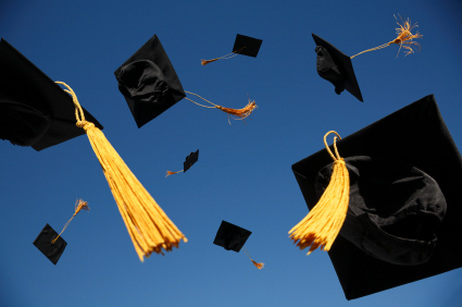 California currently faces dismal graduation rates, but a new initiative hopes to increase graduation rates dramatically by 2020.
Last year,
President Obama
announced his ambitious plan to graduate five million more students from community colleges by the year 2020. The President believes this goal is necessary to ensure the United States can continue to be leaders in a global economy, according to a report at
WhiteHouse.gov
. However, boosting
graduation rates at community colleges
across the country may be easier said than done. To facilitate the process,
California
has developed a list of recommendations to increase graduation rates in that state, which could serve as a model for other states as well.
Room for Improvement
Finding Solutions

To help achieve that end, the Community College League of California has issued recommendations for community colleges to follow. The report, titled, "
Commission on the Future's 2020 Vision for Student Success
," outlines 17 recommendations designed to increase student graduation rates across the board. League president Scott Lay told
KPBS
that the purpose of the report is to make community colleges more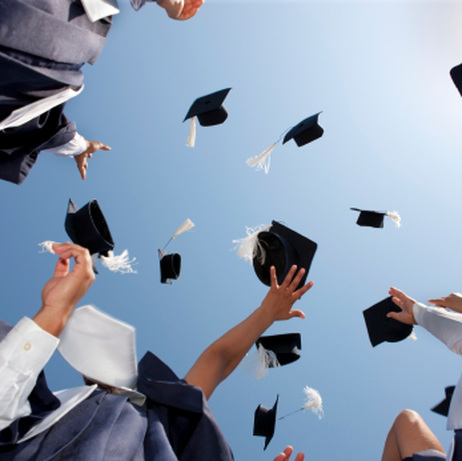 Community college graduation rates may appear to be in dire straits, but what are the real numbers? Could it be that the "successful" students who transfer to four-year universities are considered community college "drop outs" statistically?
Throughout his administration, President Obama has shined a major spotlight on America's college
graduation rates
, and community colleges are feeling the pressure. According to the
Hechinger Report
, fewer than one out of five students at community colleges obtain their desired degree in three years or less. A recent study published by the
American Institutes for Research
(AIR) paints a similarly grim picture by indicating that high college dropout rates cost both state and federal governments billions of dollars each year. However, do these numbers really paint an accurate picture of what is happening in community colleges and four-year institutions across the country? This article will explore the many reasons for high dropout rates, including flaws in the manner in which such data is collected.
What the Numbers Show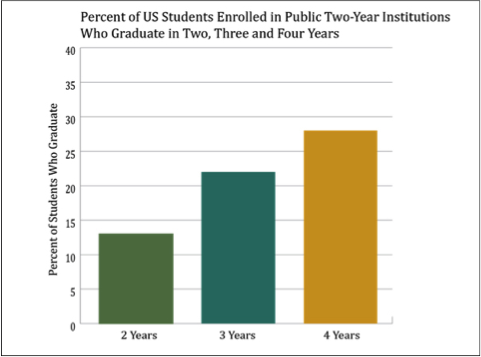 As shown in the graph above, data from the
National Center for Education Statistics
shows that only 13 percent of community college students graduate in two years. Within three years, approximately 22 percent of students graduate, and within four years, the rate stands at 28 percent. Further data from AIR shows that only about 60% of college students graduate from four-year colleges and universities within six years. AIR vice president Mark Schneider claims that more than $9 billion is spent on these students each year by state and federal governments, yet all that funding fails to produce a college graduate that could bring those years of education to the country's workforce. While the AIR numbers are specifically related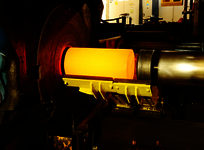 May 20, 2017
Corrosion technology is one of the hottest new industries community colleges are training for. Currently, only a handful of schools offer a program, but the field is open for new graduates.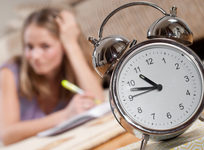 May 20, 2017
A recent report revealed that many California community college students take twice as long to get an associate's degree as is normally required. While community college is less expensive than attending a four-year institution, students who drag out their degree programs lose much of that savings in additional tuition, fees, textbooks, and lost wages. In this article, we examine the reasons why some students take so long to graduate.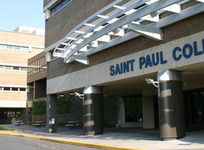 May 20, 2017
We take a look at the latest annual college rankings from Washington Monthly, which provide a list of the top community colleges in the country as well as four-year schools.