Academics, extracurricular activities, housing and more: be savvy about all facets of attending community college. Get tips on making the dean's list, find ways to benefit from community college outside the classroom, and analyze the latest data on graduation and employment rates.
View the most popular articles in Student Issues / Attending College: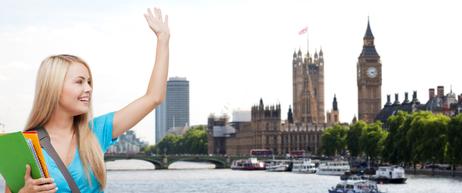 Studying abroad is a wonderful experience for college students, but is it an option for community college students? Keep reading to find out!
Students who choose to attend community college over a traditional four-year university do so to save money or to have greater flexibility with their classes. Just because you choose a community college, however, doesn't mean you have to miss out on a true college experience. Many community colleges are starting to offer their students the same benefits that more traditional colleges offer, including study abroad opportunities. If you are a community college student considering a study abroad program, take the time to learn the pros and cons before you make your choice.
Can Community College Students Study Abroad?
Unless you've already done some research, you may not know that study abroad is even an option for community college students. The fact of the matter is, however, that more community college students are taking advantage of study abroad programs than ever before. According to research, nearly 6,000 community college students participated in study abroad programs in the 2012 to 2013 school year. That was a 12% increase from the year before, and the number continues to rise. Even though there are more community college students studying abroad each year, they are still just a drop in the bucket. In terms of the total number of American students who study abroad each year, community college students only represent about 3% of the total.
What Are the Pros and Cons of Studying Abroad?
Before you decide to study abroad, there are many things you need to think about. It takes a lot of preparation to arrange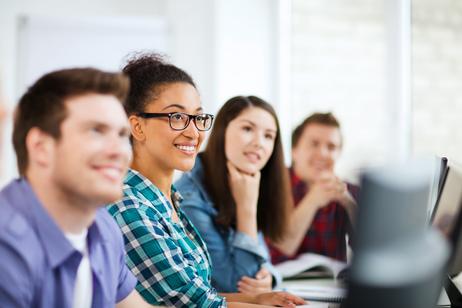 If you are starting community college as an adult, there are certain challenges you can expect to face. Understanding and anticipating those challenges will help you to face them head-on with the greatest chance for success.
Community college offers a wonderful alternative to traditional four-year colleges and universities in many ways. Not only are community college degrees generally much more affordable, but the programs themselves are also very flexible. Many community colleges offer online classes which is particularly beneficial for non-traditional students, including parents and students who work a full-time job. Keep reading to learn more about non-traditional students in community college and tips for success.
What is a Non-Traditional Student?
College students come in all kinds of packages, but the majority of students fall into the same categories in terms of age and lifestyle. When it comes to community college versus four-year colleges and universities, however, there are some major differences among the student body. Community colleges tend to attract more "non-traditional" students, but what does that really mean? According to the National Center for Education Statistics (NCES), there are seven characteristics that are commonly seen in students who qualify as "non-traditional" – here they are:
Didn't go to college right after graduating high school
Attending college part-time instead of full-time
Working a full-time job while in school
Being financially independent from parents and family
Having children or other dependents
Being a single parent
Having a GED rather than a high school diploma
Of course, not all non-traditional students fit all of these criteria, but you really only need one to be grouped in this category. You may be surprised to learn, however, just how common non-traditional students are at the undergraduate level as a whole – it is close to 75% of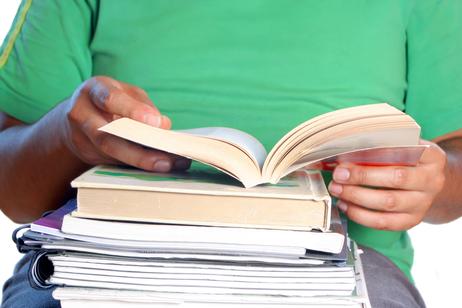 Starting community college can be very exciting, but don't get too caught up in the excitement! Follow these top ten tips to make the most of your community college education from the very beginning.
Though many people still think that community college is a lesser version of a traditional four-year university, the truth is that your education will be what you make it – it doesn't really matter where you go to school. In the end, all that really matters is the effort you put into it and how well you take advantage of the opportunities presented to you. If you want to graduate from community college with the best chance for future success, follow these top ten tips when you start attending school.
Why Attend a Community College?
According to the American Association of Community Colleges (AACC), almost half of all undergraduate students in the United States attend community college. Community college appeals to a diverse range of students from recent high school graduates to adults seeking continued education. Many students enjoy the flexibility and affordability of community college as compared to traditional four-year universities, though both options come with their own set of unique challenges. Going to college in general is a major life event and the choices you make could influence your future success. Having the right mindset and being proactive about your community college career can help you to get the most out of your education.
Tips for New Community College Students
Though community college is very different from a traditional four-year university in many ways, in many ways it is very much the same. The choices you make early in your community college career can influence the rest of your life, so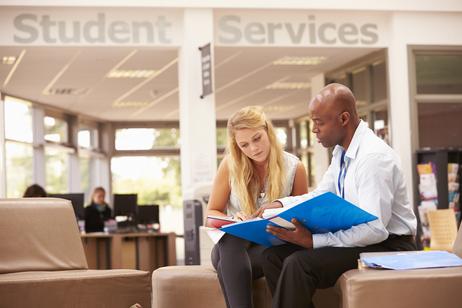 The opportunities you take in community college will help to shape the rest of your life, so don't be a passive observer! Take control of your community college education.
Each year, millions of students graduate from high school and move on to higher education. While 4-year colleges and universities may be the more traditional option, community college works for many students. If you are thinking about enrolling in community college, take the time to learn about this option from every angle.
In this article, you will learn about the pros and cons of community college to help you make your choice. If you do decide that community college is right for you, you'll also receive tips for taking control of your community college education so you can graduate with the best chance for success upon entering the "real world".
Is Community College Right for You?
If you think that community college could be the right choice for you, you would be wise to learn about the pros and cons of making this choice. Community college is an excellent alternative to four-year colleges and universities, but it isn't the right decision for everyone. Here is a list of advantages that may be associated with community college:
Many community colleges offer smaller class sizes which could mean more personalized attention and instruction from your teachers.
Community college is generally much less expensive than traditional 4-year schools, especially if you continue to live at home.
Many community colleges offer online classes and night classes, making it a more practical option for people who are working full-time or who have a family.
You may be able to complete your core classes at a fraction of the cost and then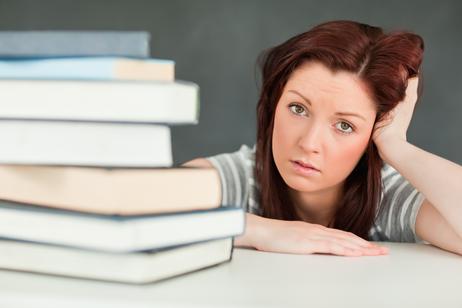 When you first start college you may be overwhelmed by the newness of it. But keep these common mistakes in mind as you go through your first year to make sure that you are properly setup for the rest of your college career and your life thereafter.
College is a time of learning and self-discovery. It is exciting to finally be out in the world on your own – you don't have to answer to anyone and you can do whatever you want, more or less. But just because you have more freedom in your life doesn't mean that you can abuse it. Learn from the example of some college students who didn't take college quite as seriously as they should have, and now they are paying the price.
Top Academic Mistakes You Want to Avoid
College is where you will learn the information and skills you need to succeed in the "real world" as an adult. You will pick a major and then take all of the classes you need to graduate with a degree in that major which will (hopefully) get you a job after graduation. There is no need to pack your class schedule with all of the hardest classes the school has to offer – you aren't really trying to impress anyone. But there are some common academic mistakes you want to avoid. Here are a few of the most common academic mistakes first-year college students make:
Believing that college is just like high school. In high school, your teachers hold you accountable for doing your classwork and for showing up on time. Once you get to college, however, it is on you to keep up with your classwork and homework, and to show up for class. This requires a certain degree of self-discipline which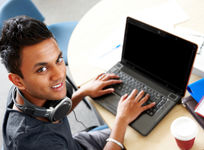 May 26, 2017
Learn how online courses broaden the options of a community college education.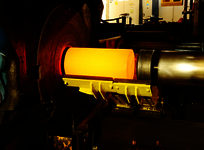 May 20, 2017
Corrosion technology is one of the hottest new industries community colleges are training for. Currently, only a handful of schools offer a program, but the field is open for new graduates.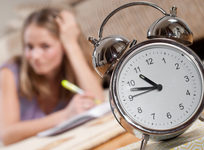 May 20, 2017
A recent report revealed that many California community college students take twice as long to get an associate's degree as is normally required. While community college is less expensive than attending a four-year institution, students who drag out their degree programs lose much of that savings in additional tuition, fees, textbooks, and lost wages. In this article, we examine the reasons why some students take so long to graduate.