California Community Colleges Show Students Earning Potential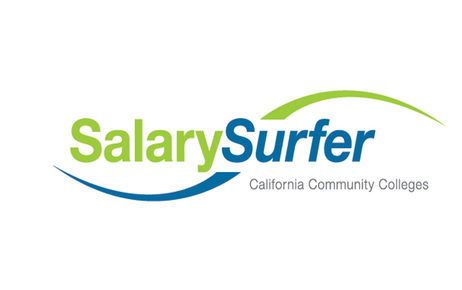 The California Community College System is providing a new tool known as "Salary Tracker," which shows students how much they could salary they can expect to earn based on the degree they earn.
Students entering into the
California Community College
system will now have another tool to help them choose a degree program and motivate them to complete that program. Through a new online tool, California students will be able to see how much they can earn with the various degrees offered through their school. The tool was recently unveiled by the California Community College Chancellor's Office.
Introducing Salary Surfer
The new website, dubbed
Salary Surfer
, will allow students to track a person's potential salary in California for five years after earning a two-year degree. The site uses data from graduates across the state, to compile significant information that can help students choose the best degree program for them. The
Huffington Post
reports that Salary Surfer shows the median annual incomes for 179 of the most popular community college programs in the state.
The website does not include data on students that
transfer to four-year institutions
. It does not have information on federal employees or self-employed graduates. Graduates that move out of state are also not included in the salary averages listed at Salary Surfer.
EdSource
reports that Salary Surfer is the first online database of its kind in the state. The website tracks average annual salaries for the various programs two years after graduation, and again five years after graduation. Students can see how much they might expect to make in their discipline and compare that to what they were making prior to graduation. They can also see the type of growth potential they can expect from their chosen field.
The Value of a Community College Education
U.S. News and World Report
cites numbers on Salary Surfer that show nearly 45 percent of students earning an associate degree in California earned an annual salary exceeding $54,000 five years after graduation. That annual figure is the average annual salary for all California residents that hold a bachelor's degree. Statistics on the website also showed that some students graduating from a community college with either an associate degree or a certificate could earn $90,000 or more after five years.
The general numbers could be offer hope to California residents living at or below the poverty level, by showing them what their earning potential might be if they pursue a higher education. The data also shows the overall
value of a degree
in the current labor market. College leaders are also hoping the new tool will change the overall perception of community colleges as the weak link in California education.
"The motivation behind this is very simple," Brice Harris, chancellor for the California Community College system, told EdSource. "We want to restore the access and we want to dramatically improve success of students in our colleges."
Comparing Earning Potential
In addition to showing the general value of a community college education, Salary Surfer can also help guide students into the right degree program based on the earning potential of individual degrees and certificates. It doesn't take long perusing the Salary Surfer tool to discover that value can vary greatly from field to field. For example, students who earn an associate degree in
nursing
may see an above-average entry salary grow significantly over the first five years. At the same time, fields like journalism and
dental laboratory technology
may actually decrease in salary amount over those early years.
When a student goes into the Salary Surfer website, he will have the choice of entering a number of different field options, from agriculture and natural studies to engineering and technology. Many basic disciplines are included in the tracker as well, such as:
Psychology
Social Sciences
Business and Management
Computer and Information Science
Fine and Applied Arts
Education
Health
Communications
A number of
sciences
are also included in the mix, including physical, biological and environmental science. Once the student chooses a discipline, a new window appears with the many degree specializations under that field. In some cases, there might be a relatively small number of degree programs under a heading, such as foreign language or biological sciences. Others, like health, business and computer science, may have much longer lists of specialties.
Tracking for Seven Years
For each specialty, the Salary Surfer tool offers three average salary amounts. The first is what students can expect to make two years prior to earning an associate degree in their field. The next shows the average annual salary two years after completion of the degree program, and the third shows the average annual income five years from the completion date.
The tool provides valuable information not only about the value of a community college degree in general, but the earning potential for various fields of study students might be considering. This information could be a deciding factor for some students who are on the fence between two or more similar fields and unsure which specific path to follow.
"While future earnings should not be a sole determiner in choosing an educational program, students and the public deserve to know what monetary return they can expect on their investment," Chancellor Harris told U.S. News.
Salary Surfer is another component that will be used to improve
completion rates
at community colleges across the state. In April, the California Community College system launched its first "Student Success Scorecard," which provided valuable information about individual community colleges in the state. The information told students which schools had the highest completion and transfer rates, in addition to other pertinent data about individual schools. Now, Salary Surfer can be combined with the scorecard to present students with more complete information about the community college experience to promote greater student success across the state.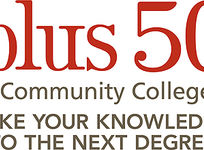 Learn about the recent decision to provide additional grants to the Plus 50 Encore Completion program that trains baby boomers at community colleges for new careers.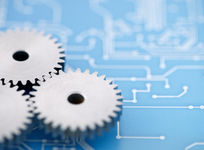 We review recent reports showing community colleges are placing a new emphasis on STEM education – with considerable success.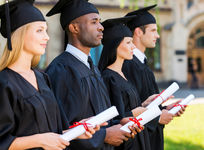 Choosing a college major can be tough, but you also need to think about choosing the right type of degree. Keep reading to learn about the five different types of college degrees and your earning potential for each one.