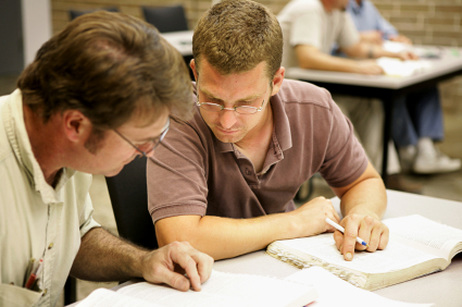 To accommodate students' schedules, along with growing enrollment rates, community colleges are offering classes in the late evening. Learn more about why you may be taking midnight classes at a campus near you.
With today's rising community college enrollment rates,
courses
may no longer be scheduled between the hours of 8 am and 8 pm. To accommodate the growing demand, some community colleges have been forced to be creative with their class scheduling. In fact, some students are finding themselves attending classes at midnight!

Midnight is the New 8 AM
Coping with such pressures,
Bunker Hill Community College
, located in Boston, is setting a new example for college reform. Bunker Hill is the first college in the country to open its doors for midnight courses. According to reports, Bunker Hill has begun, "Offering two classes on the graveyard shift in a move to accommodate an unprecedented boost in enrollment attributed to the struggling economy as people look to augment their job skills without having to pay the
tuition costs
of more expensive schools."
With several night courses offered at the start of the 2009 semester, Bunker Hill students can enroll in classes such as Principals of Psychology or College
Writing
— which both run from 11:45 pm to 2:30 am throughout the semester.
These new midnight options were supported by many faculty leaders, as well as students, who argued that the modern student has too many responsibilities to fit into the traditional community college class hours. As such, these new opportunities came to fruition after leaders began to recognize, a "growing demand from parents who must be with their children during the day and workers who wanted to be available to pick up any job shifts."
While some students appreciate the midnight option, other college students are frustrated with the challenges presented by late evening classes. However, enrollment rates at Bunker Hill's campus alone are up 16 percent; subsequently, students who do not wish to enroll in the late night classes may be left with very few alternatives, as traditional classes are often filled beyond capacity.
Midnight Learning: Setting a New National Trend?
The surprisingly popular midnight class options at Bunker Hill have many experts questioning whether the scheduling trend will gain momentum across the country. In fact, Hillary Pennington, one of the leaders of the Bill and Melinda Gates Foundation, has been one of the many educational advocates for these changes, proclaiming, '"Bunker Hill is a good example of an institution that's doing enormously creative things […] to respond to students' needs […] we need to create schools that work for people who work, that do not require them to make such extraordinary sacrifice to advance their learning.'"
In light of limited alternatives, many community colleges are contemplating offering midnight classes on their campuses. However, some are finding that the financial costs are not feasible for their current
budgets
.
For example,
Miami Dade College
, the United State's largest community college, has reported that nearly 30,000 students will be unable to enroll in their desired classes, while an estimated 5,000 will not be able to enroll in
any
classes, as the college enrollment numbers have soared at uncontrollable rates. While school leaders may be happy to accept such a large draw to their institution, these leaders are simultaneously confronted with devastating budgetary cuts from the state. As such, although
Miami Dade College
leaders have expressed interest in offering midnight classes, their financial restrictions simply cannot allow for such accommodations, as the school's provost admits that budget cuts have, "crippled its ability to operate beyond its regular schedule."
Midnight courses certainly give community college students more scheduling options, but the future prevalence of this movement is unclear, especially as community colleges precariously balance soaring enrollment rates alongside shrinking budgets.
Recent Articles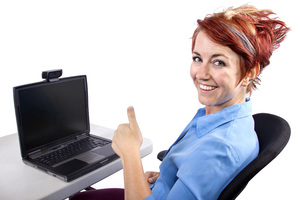 Updated June 19, 2015
Community colleges have responded to the needs of working adults with online options.
Leading the country in slashing public education spending, Arizona voted to defund higher education, including Pima and Maricopa Community College Districts, leaving many Arizona college students wondering what this new state legislation means for the future of their education.
Not all community college students spend their winter and summer break on vacation. Some utilize that time to take a few extra classes and earn credits that can help them graduate early. Other students test out of courses and receive credit for work experiences in order to get ahead. In this article, learn about the various methods you can use to pursue extra college credits.