Jump start a career in business right at your community college. Explore the various business degree programs available, from marketing to human resources, these articles will provide you with valuable information on business career opportunities for community college graduates. Many famous entrepreneurs started their careers at community college, add your name to the list.
View the most popular articles in Business Careers: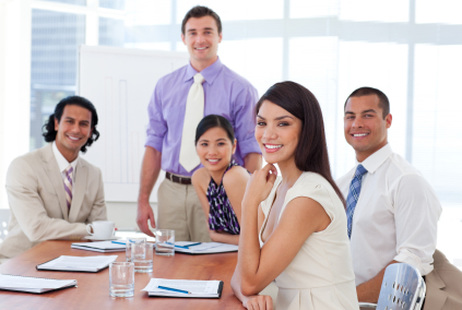 We look at some of the entrepreneur programs offered by community colleges today, including an expanded program coming to the Alabama community college system.
Entrepreneurship
has long been the backbone of the American economy, providing jobs and opportunities for U.S. residents across a broad spectrum of industries. To help budding entrepreneurs see their dreams of business ownership come to fruition, community colleges across the country are providing the training and education these aspiring capitalists need to succeed in their endeavors. Check out a sampling of what prospective and experienced business owners can find from their own
local community colleges
.
Entrepreneur Training through the California Community College System
Community college students and others in California looking for help in meeting their entrepreneur dreams can find the assistance they need through the Business and Entrepreneurship Center offered by the
California Community College System
. This program brings together business, industry and community leaders in the state to provide the information and budding entrepreneurs need to succeed. The center also serves as a resource for business improvements throughout the state.
The Business and Entrepreneurship Center works with a variety of partners, including non-profit, private and public organizations to build strong businesses throughout California. By strengthening local business, this center strives to improve the economic health of the state through job and wealth creation and retention. The centers include locations throughout California, including sites in Redding, Oceanside, Bakersfield, Napa, Santa Ana, Aptos, and San Luis Obispo.
Alabama Community College System Offers New Network for Entrepreneurs
Another state that is taking entrepreneur training to the next level is Alabama. The Alabama Community College System is building a network of entrepreneurs to
. . .
read more